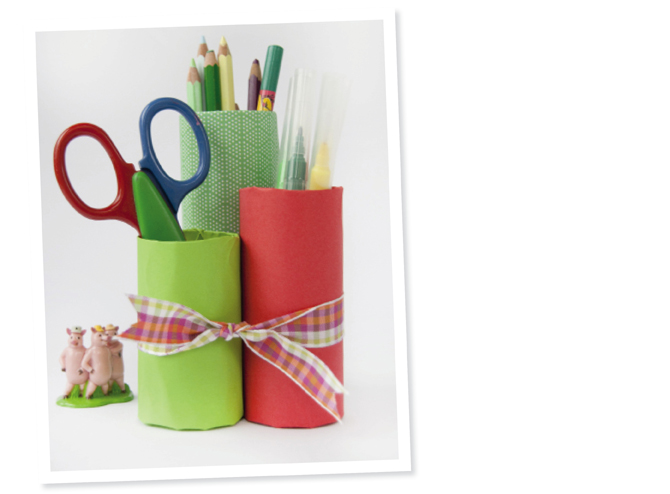 You need a toilet paper roll, a household paper, a piece of cardboard and beautiful paper. You will also need glue, tape, and something to hold it together with the rollers.

1. Start by cutting the paper towel roll into two parts. We shared our roll so that it became a bit shorter than toarullen and one that was longer. The rolls are best to cut with a sharp knife but it is also possible to cut them apart.
2nd Now the rolls have respective bottom. The bottoms is best done in a box, use a roll as a template. The bottoms taped late though as the picture.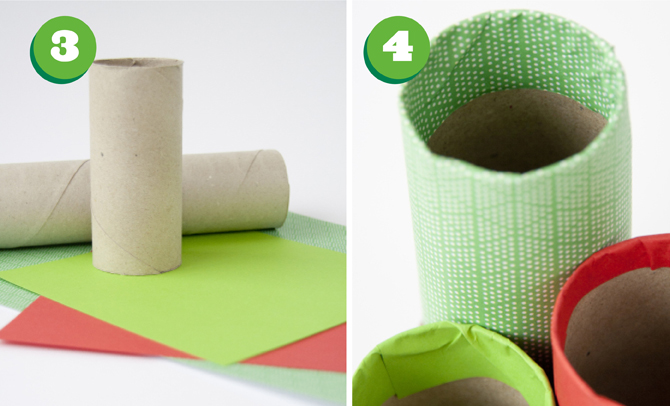 3rd The rolls are now clad with paper. Spread glue on the paper and "roll up" the roll of paper. It's good if there's a piece of paper over the top and bottom to fold up as in Figure 4, then hold the paper anymore. Finally fit together rollers with a tape or a rubber band. Piece of cake, right?
Craft Company

That tweaking is fun but it can sometimes cumbersome to figure out what to do. This page will Crafts Company regularly provide you with inspiring, fun and not too difficult puzzles. Crafts Company is comprised of Freya, who is 9 years old, and Freya's mother Karin, who is in his prime.

Many parents like to do crafts with theirchildren but They find it hard to know where to start. Our aim is to show fun and easy crafts for parents and kids That does not Require too much knowledge, equipment or time. We are Freya, 8 years old, and Freya's mum Karin.