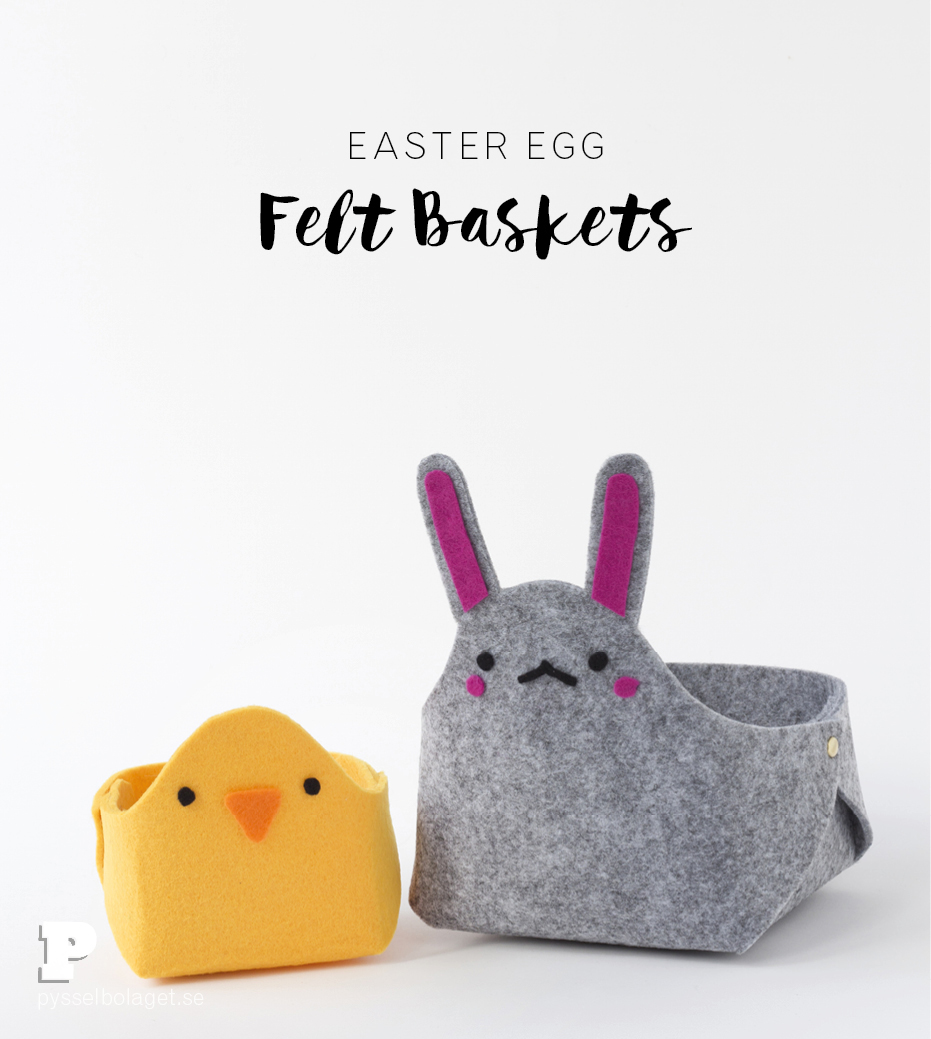 Remember the egg cups we made from toilet rolls last year? This year we decided to make matching baskets. The baskets are made of lovely thick felt and are easy to assembled. Check it out!
You need thick felt fabric for the basket and thin felt fabric for eyes, nose and beak, a hole punch, scissors, glue and paperbinders.
You also need a template, it can be downloaded here.

First cut out the template. The pdf contains a template for a chicken and a bunny. Use the template to cut the felt fabric.
Fold the basket according to the photos, a side at a time. Put the front flap and the back flap over the side part and make a hole right through all layers. Pin the layers together with a paperbinder.
Repeat on the other side.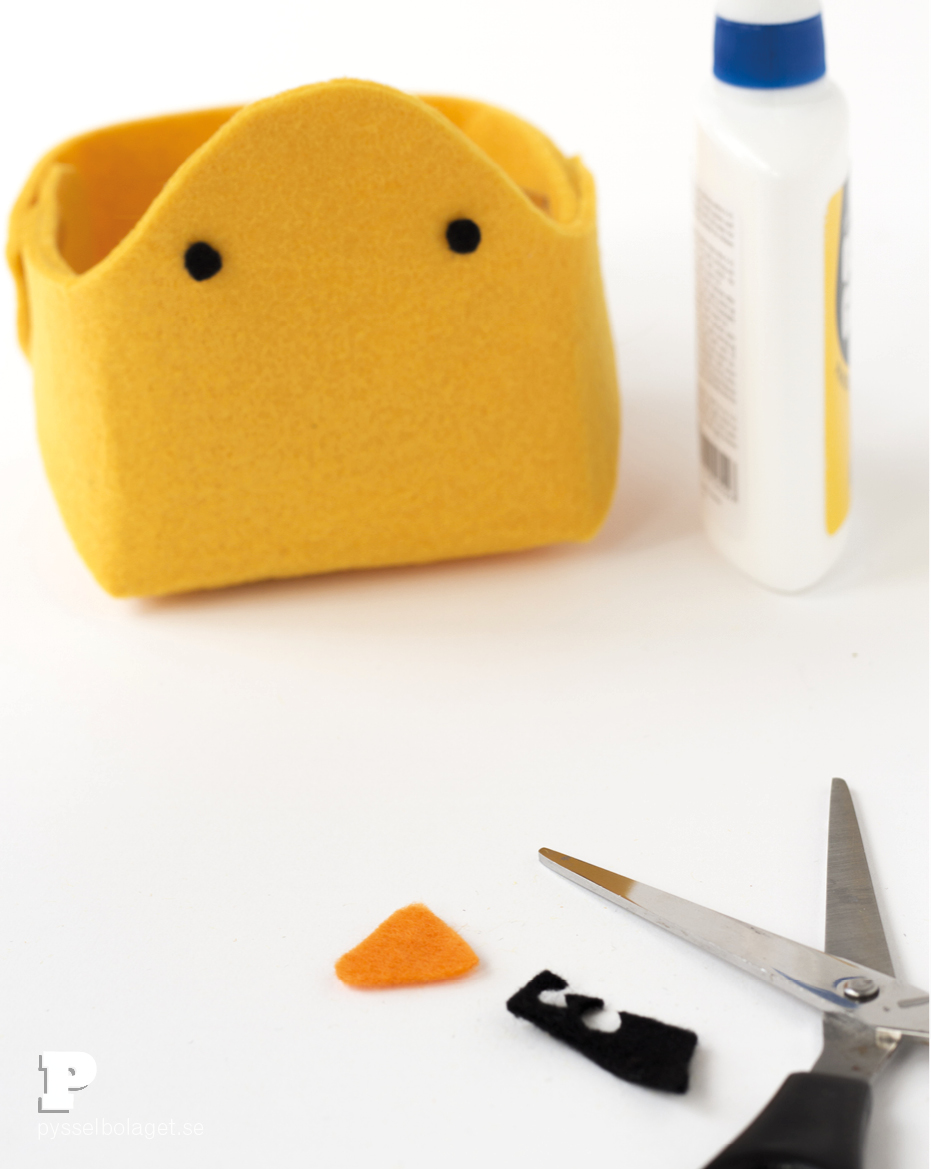 Finally, it's time to add faces to the baskets. Cut eyes, beak or nose in the thin felt fabric and paste them on the basket. Done!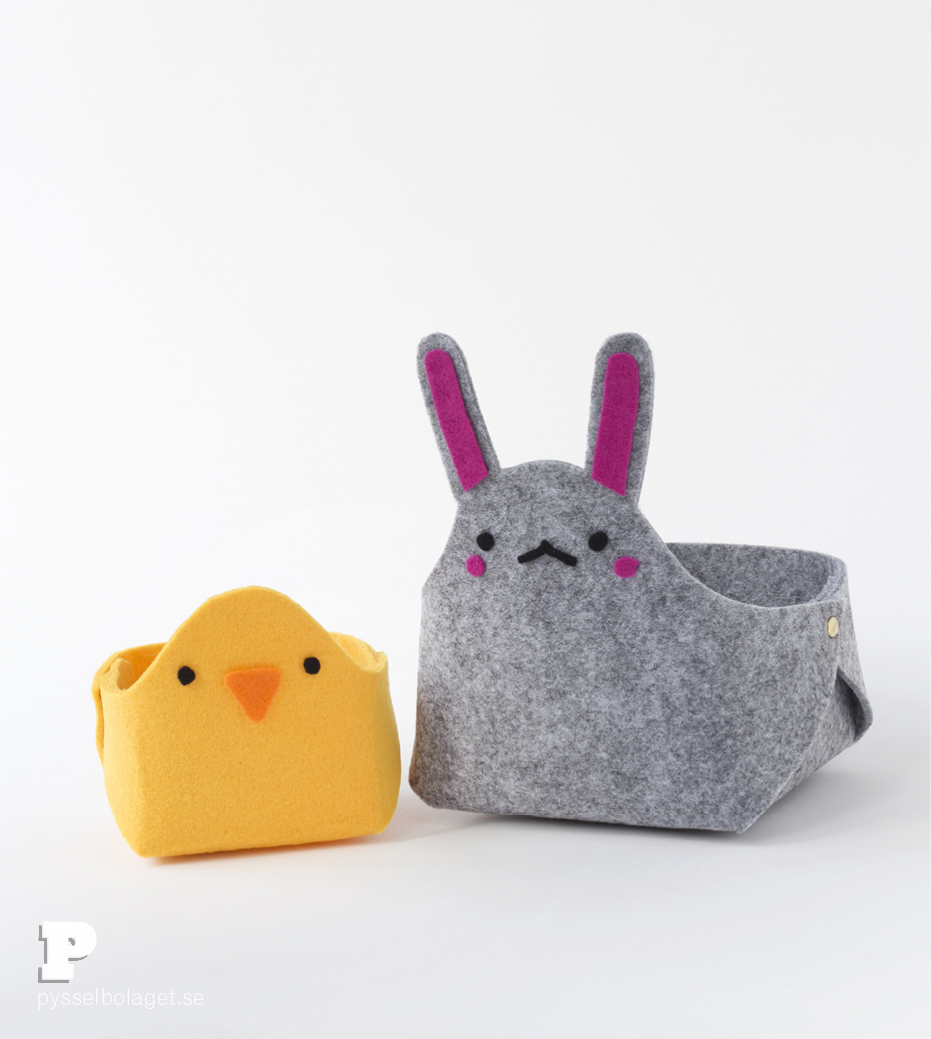 This is how our baskets turned out! To make the large bunny basket we enlarged the template to an A3 size. It definitely a basket for extra many eggs.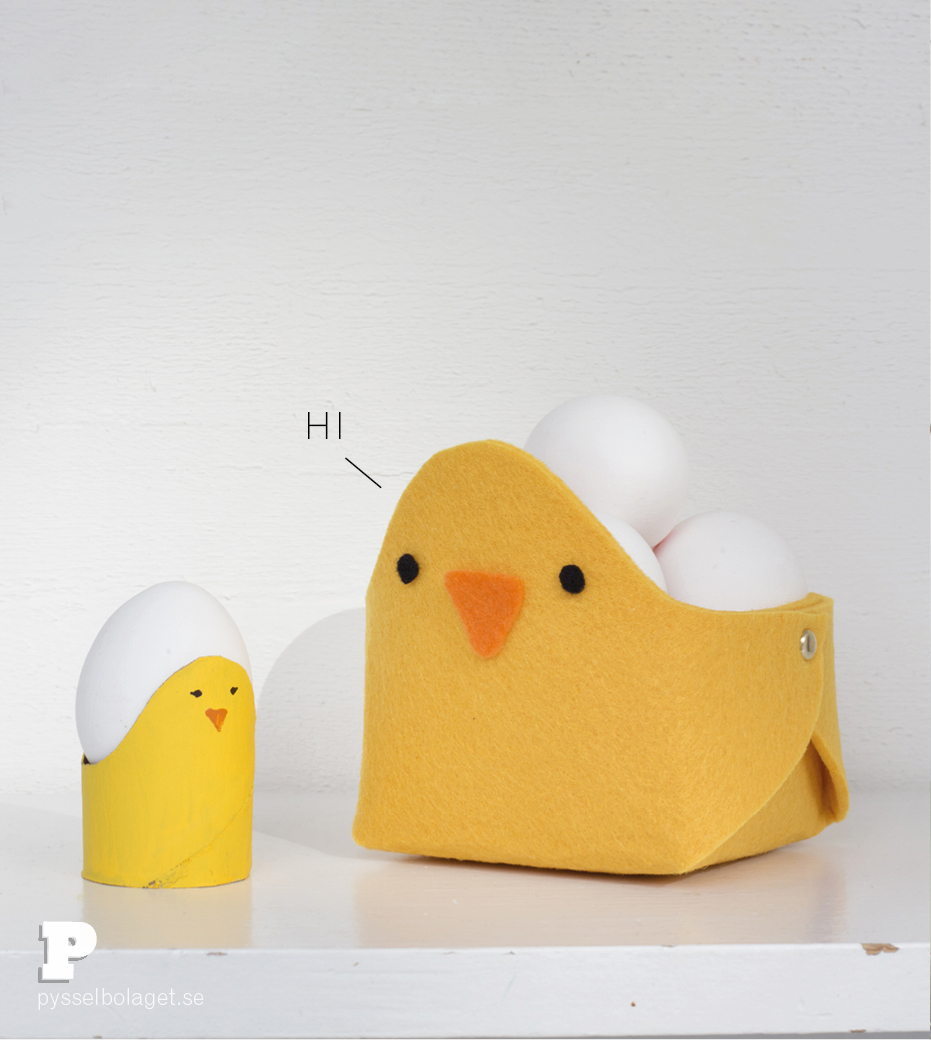 Now we have baskets matching the egg cups we made of toilet rolls last year, these can be found here. More Easter craft projects will appear in the weeks to come. Make sure to visit us again soon!