The light is slowly coming back to our part of the world and we yearn for color! Today we make necklace pendants of clay in lively, cheerful colors.
We use Cernit Polymer Clay, but you can also use other brands. The clay is available in many gorgeous colors. We also used green elastic cord and some beads.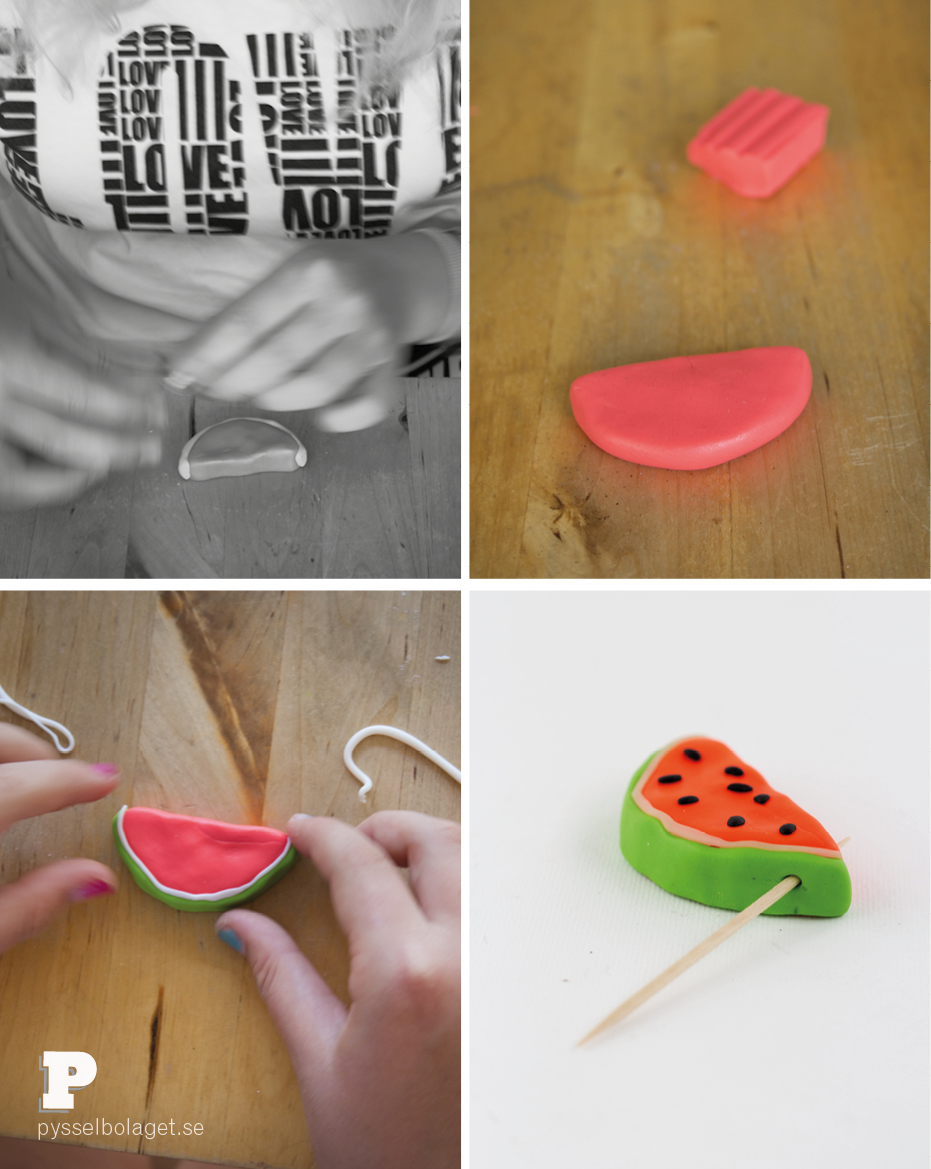 Start with the red part of the melon. Make a half circle and then flatten the bottom. Press on a stripe of green. Last, add a thin string of white and the black seeds. When you are satisfied with watermelon pendants, makes holes for the cord in both edges of the watermelon.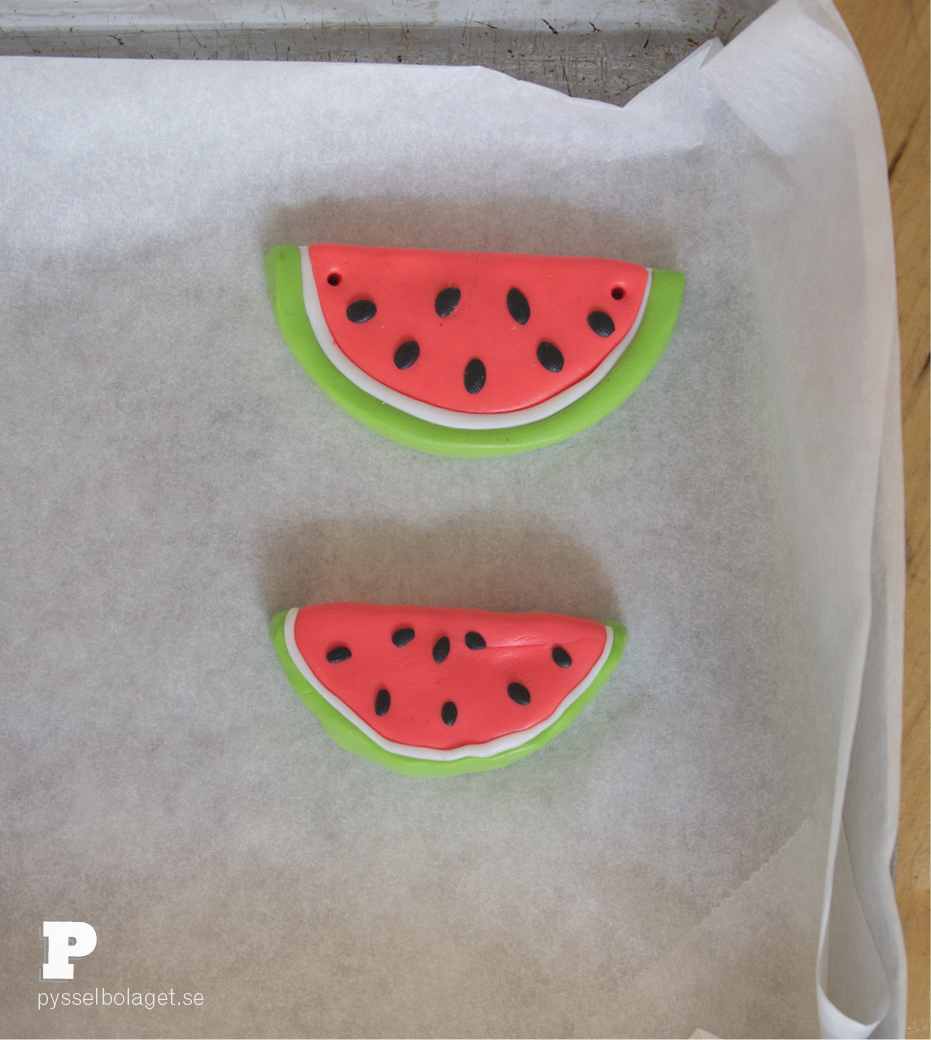 The slices are baked in the oven according to instructions to the package for the clay.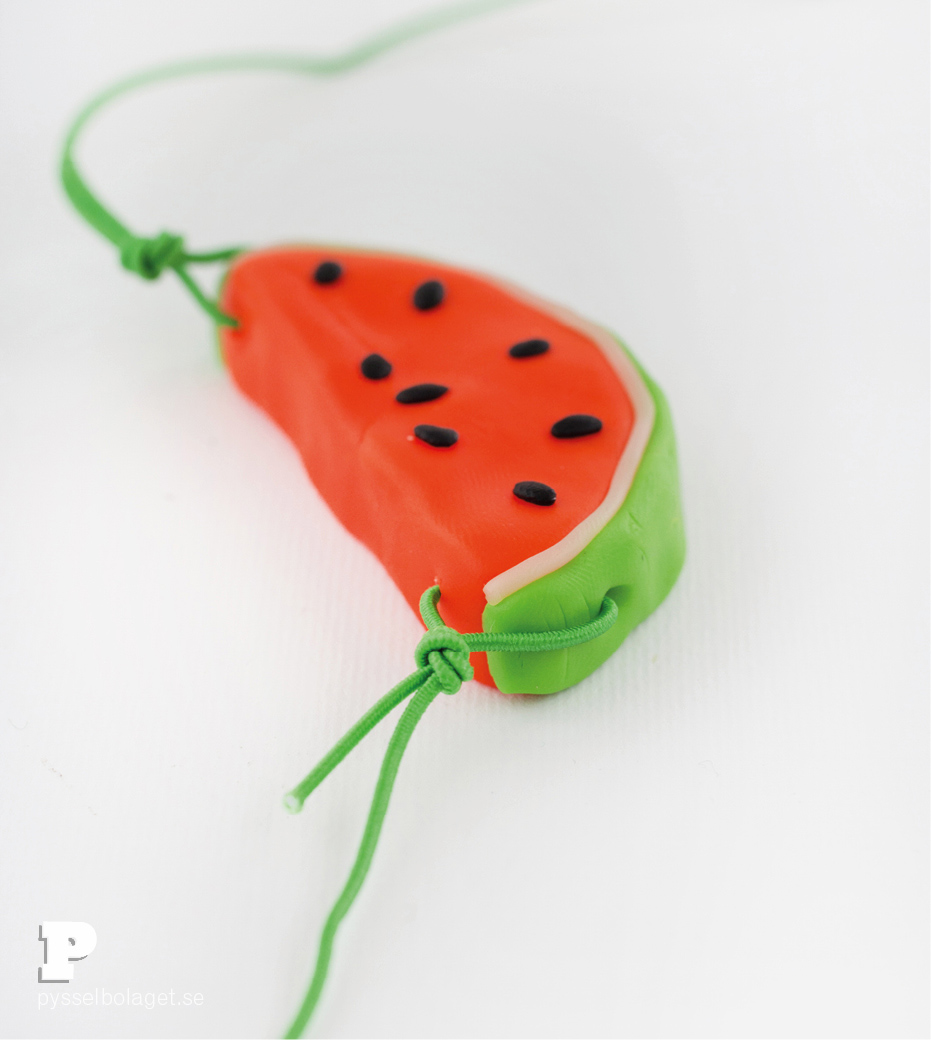 The clay hardens in the oven, but they are very hot when they come out. Let them cool off and then thread the cord.
We have also added a pair of beads, partly because we think it looks good and partly to hide the knots on the cords. We like the way our watermelon pendants turned out  and we're eager to try other fruits as pendants as well!