Do you remember the Candle Holders we made out of old cake tins? Today we make matching place card holders to use for Christmas or other festive moments. And we're reusing old cake tins this time as well.
You need old cake tins, wooden beads, acrylic paint, brush and card holders in metal. You also need a piece of a cork.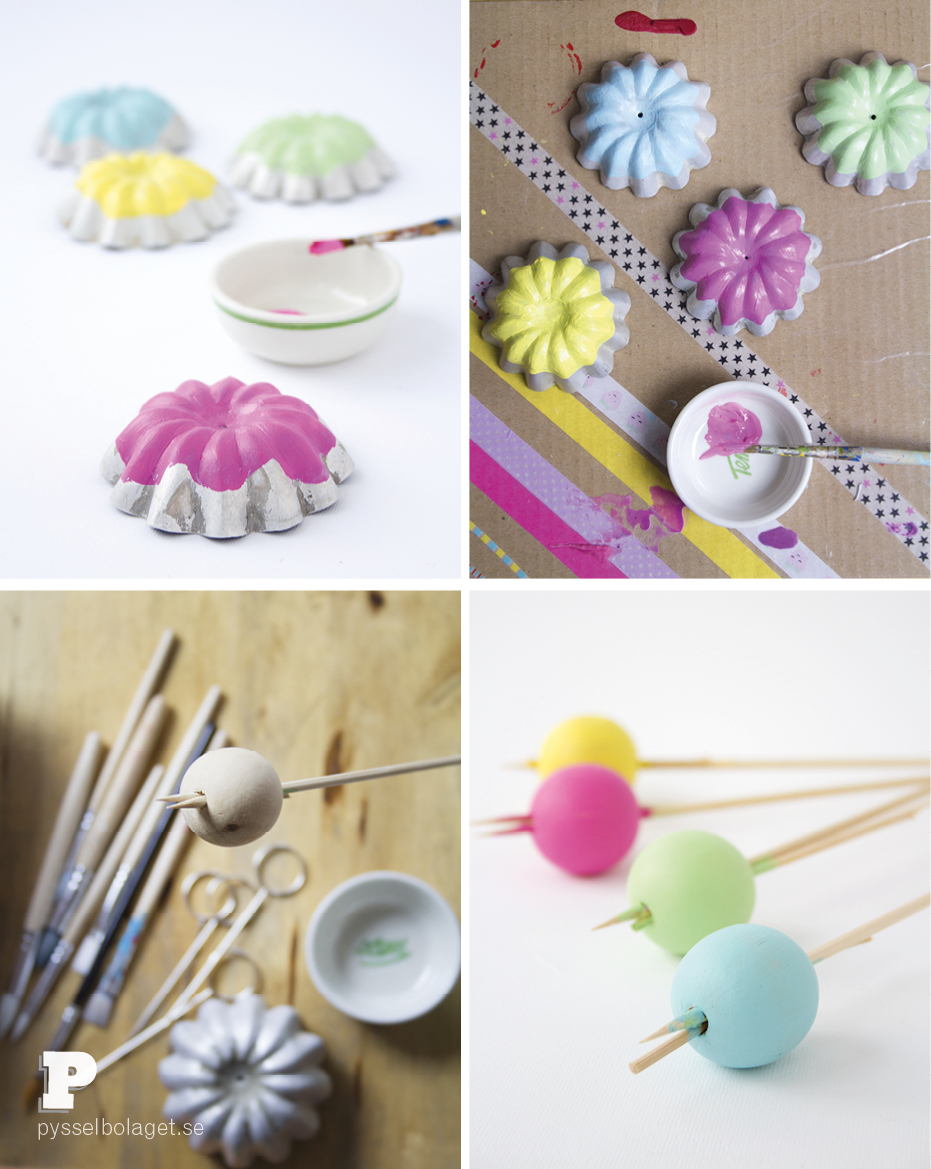 Old cake tins are easy to find at flea market and often quite cheep. You find them in the bags and they may have slightly different shapes. Begin by painting the "icing" on the cake tins with acrylic paint. Paint the wooden beads in the same colors.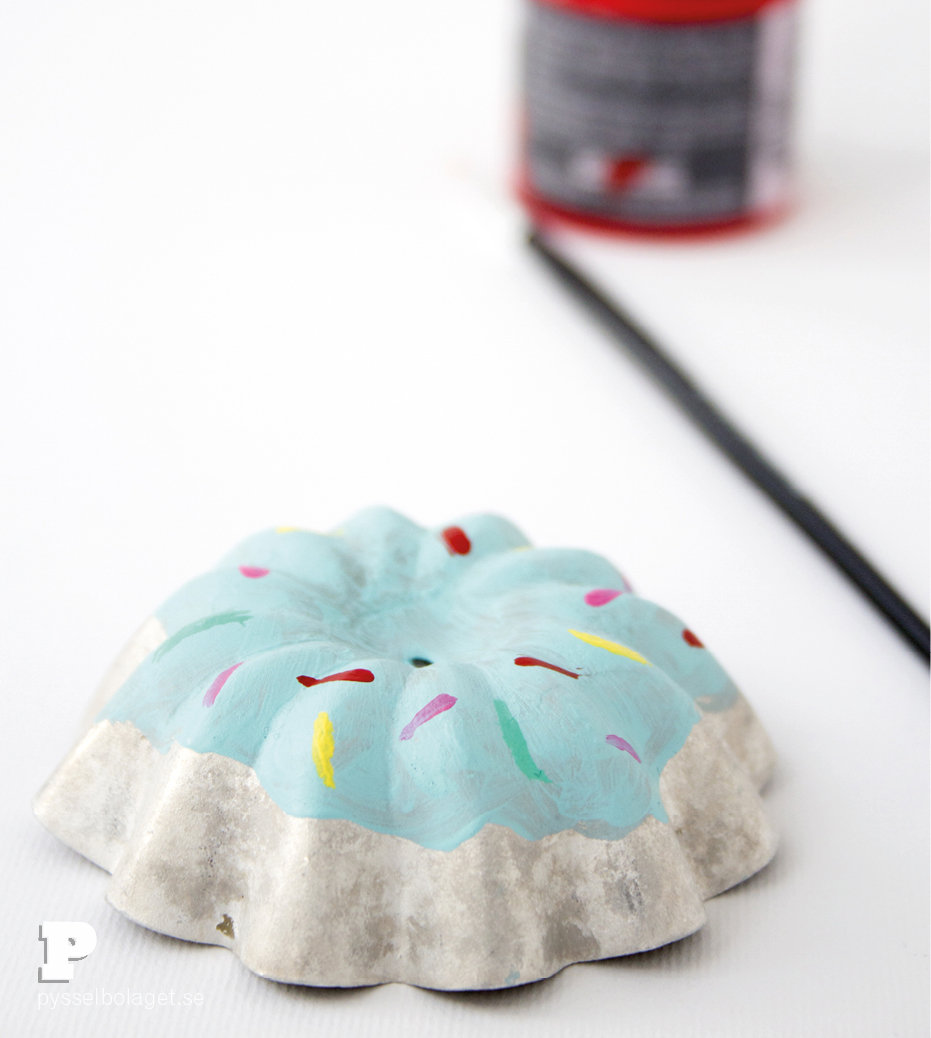 Once the icing has dried, it is time for sprinkles! As in real life, it's hard to get too much sprinkles.
Make a small hole in the center of the cake tin using a nail and a hammer. The card holder we use is purchased in a hobby store several years ago and they are a bit long. We cut them so that they fit through the wooden bead and the cake tin. If you don't find metal card holders, make your own of steel wire. Push the metal holder through the wooden bead, the cake tin and finally the cork. Done!
Now we have place card holders to match our candlesticks. Hope you like them!