[slideshow_deploy id='6939′]
Yesterday we made simple egg cups made of toilet rolls and we were three generations of crafters; Frejas grandmother, Freja and myself. Toilet rolls are perfect as craft material and perfect as egg cups. Cut them into shapes or leave them straight. Paint, glue or draw on them. We made rabbits and chickens of our toilet rolls. Check it out!
You need toilet rolls, scissors, hobby paint and brushes.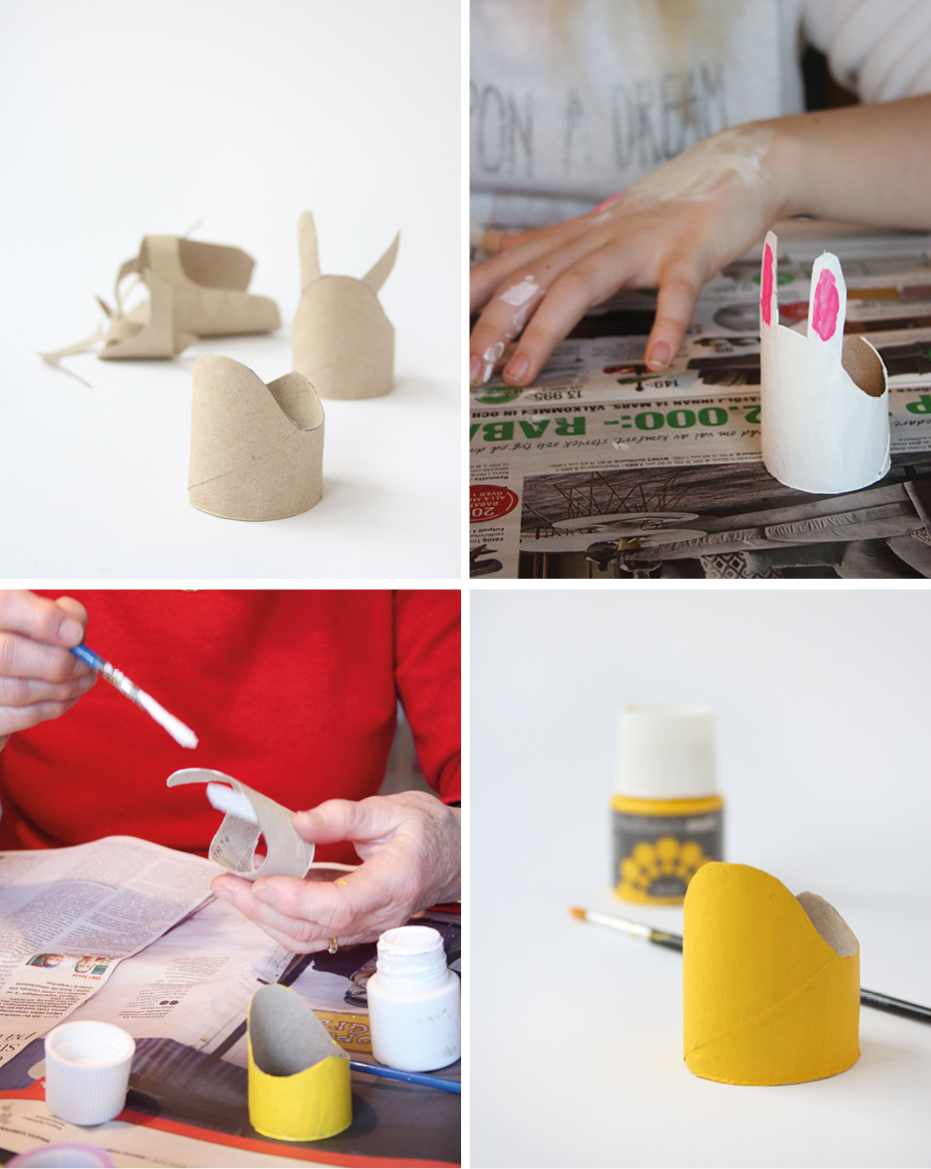 First, cut the toilet rolls into a shape. We cut our toilet rolls in the shape of animals, but you can just as well leave them with straight edges. If you want to make our animals you can download a template here.
Then paint the toilet rolls with hobby paint. Unfortunately watercolors don't stick to the untreated surface and it will smudge even when dry, but you can use pencils or crayons to paint rolls with if you don't have hobby paint.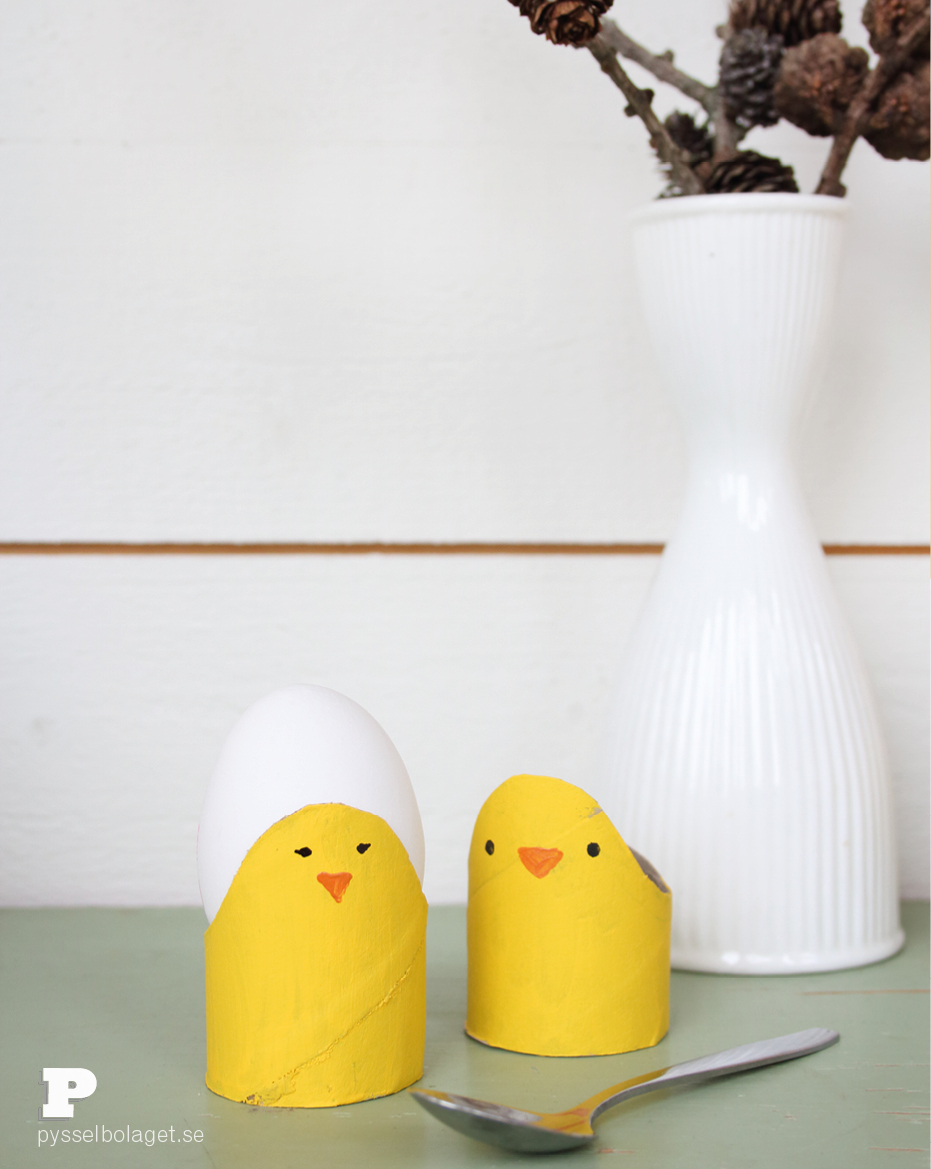 As soon as the toilet rolls have dried they're ready to use.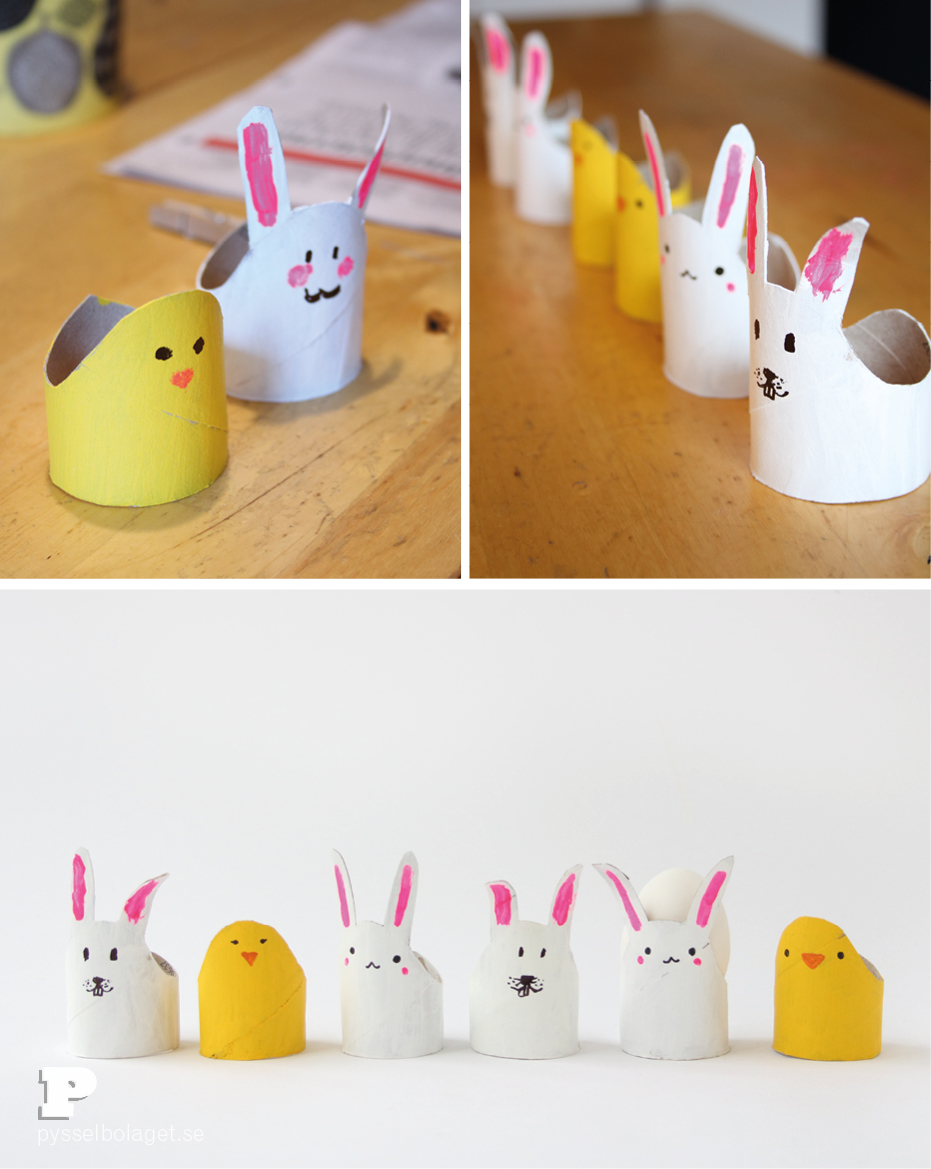 Although we all used the same material and templates none of the animals turned out the same. We're looking forward to set the Easter table with these happy fellows.