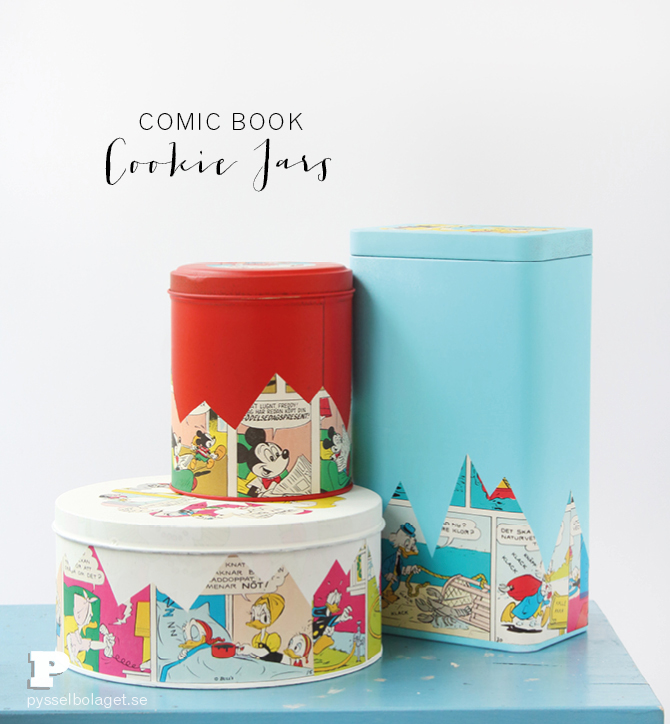 Freja wants to make cookies as Christmas gifts to family and friends this year. Cookies need jars. We found tin jars cheep at a flea market but they need to be decorated. Check it out!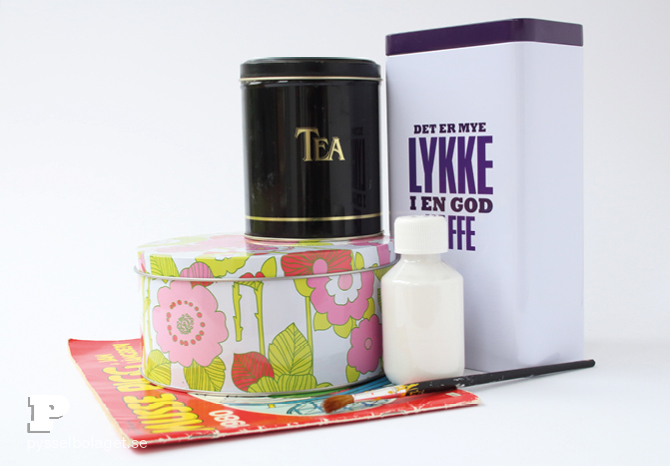 You need tin jars, decoupage varnish, a brush, scissors and paper to decorate with. We chose comic book pages for this project as well. You also need to spray paint.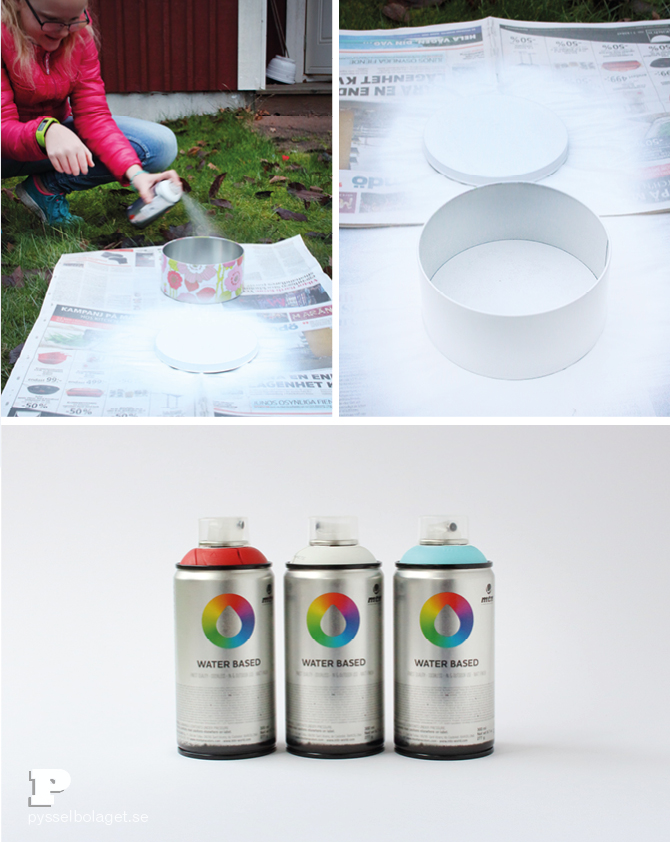 Make sure the jars are properly cleaned before you spray paint them. We use water based spray paint, which is better for both the environment and the user. Read more about water based spray paint here. Read the instructions on your spray cans and spray outdoors.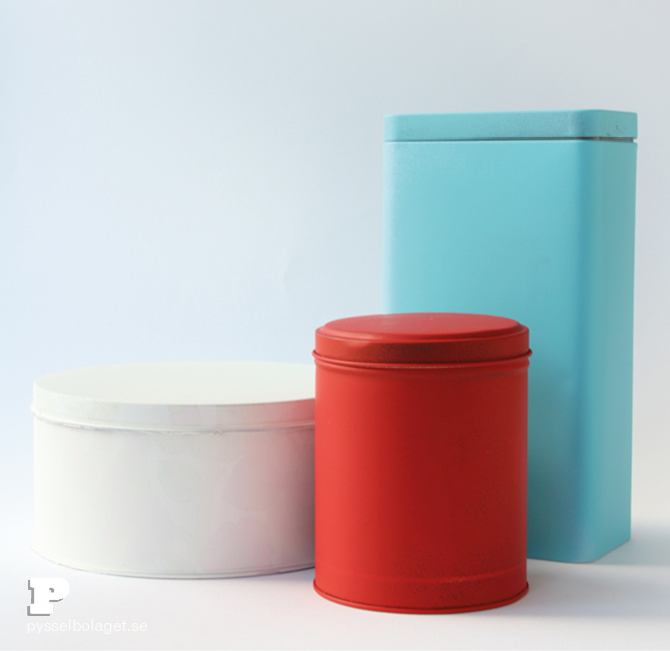 A couple of coats of paint and jars look brand new.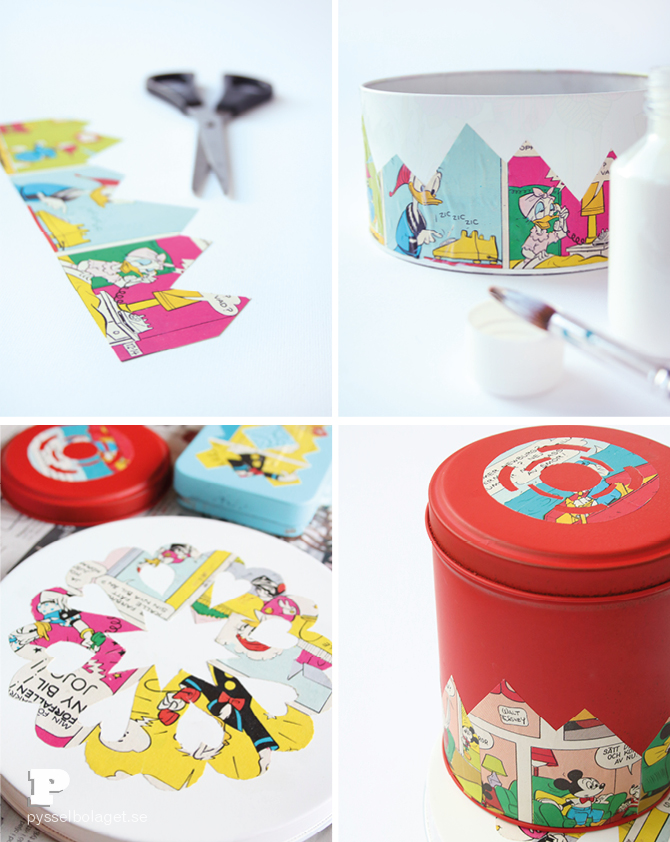 Now the decoration. We cut the paper in mountain shapes and glue them on to the jars with decoupage lacquer. You need don't use glue, the lacquer is quite enough. Use plenty of lacquer and use your fingers to remove air bubbles and creases. Since the comic book paper is thick it easily creases. We don't mind a few creases, we think the cookie jars turned out great.
Comic book cookie jars – ready to be filled with Christmas cookies! What are you making as Christmas gifts this year?