If you visit a flea market in Sweden you are very likely to find a Guldkroken candle holder. Cheap. We bought one for a handful of coins, and we love it. It's pretty the way it is, but we want to give it a little color.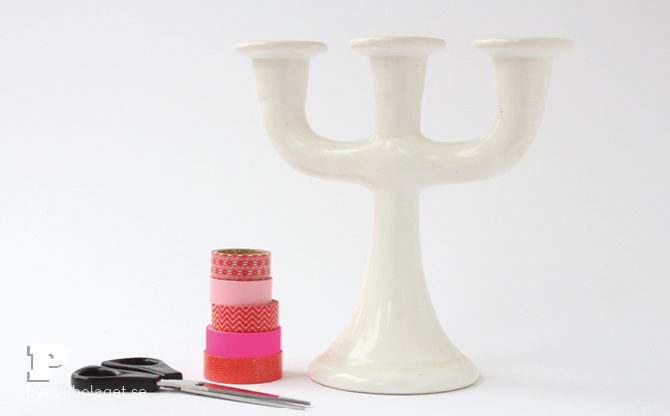 We use a candle holder in porcelain, scissors and washi tape. We also use three metal candle cases and contact glue.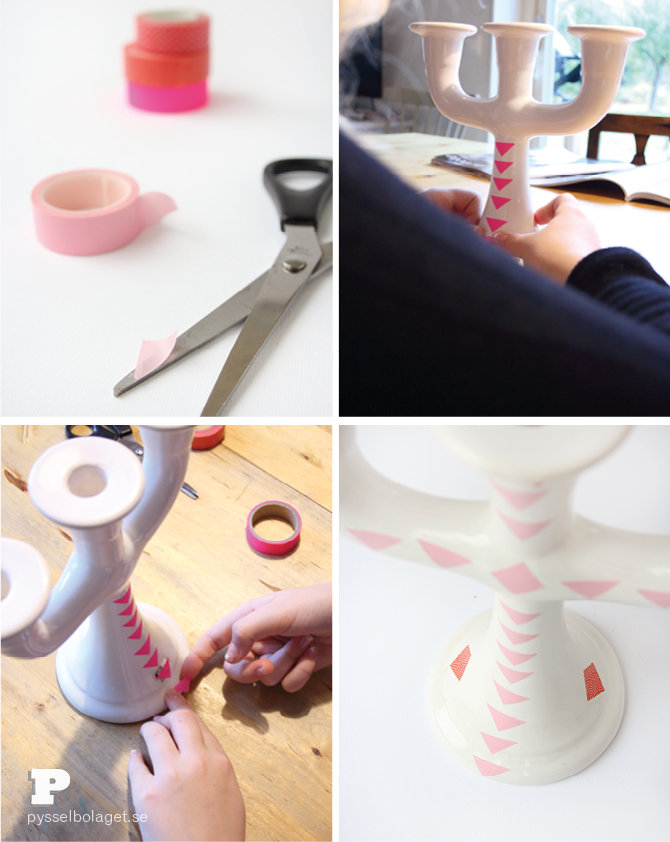 Washi tape is a Japanese paper tape made of natural fiber. It's a bit like masking tape, but the big difference is the range of designs and colors. We have chosen to work with red and pink colors this time. Freja cuts triangles and attaches them to the candle holder.
The holes for the candles on our candle holder are full of stains from previous candles and we can't remove all the paint residues. We cover the holes with metal candle cases.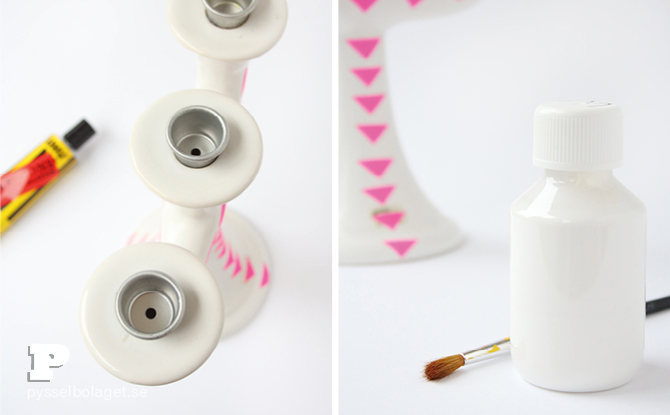 The candle case also gives the candle holder be a tougher look, don't you think? If you, for any reason, want to change your design the washi tape is really easy to remove. If you instead want to keep your design forever you must conceal the tape with a lacquer. We're sure we want to make a new design next year. Our candle holder is now done.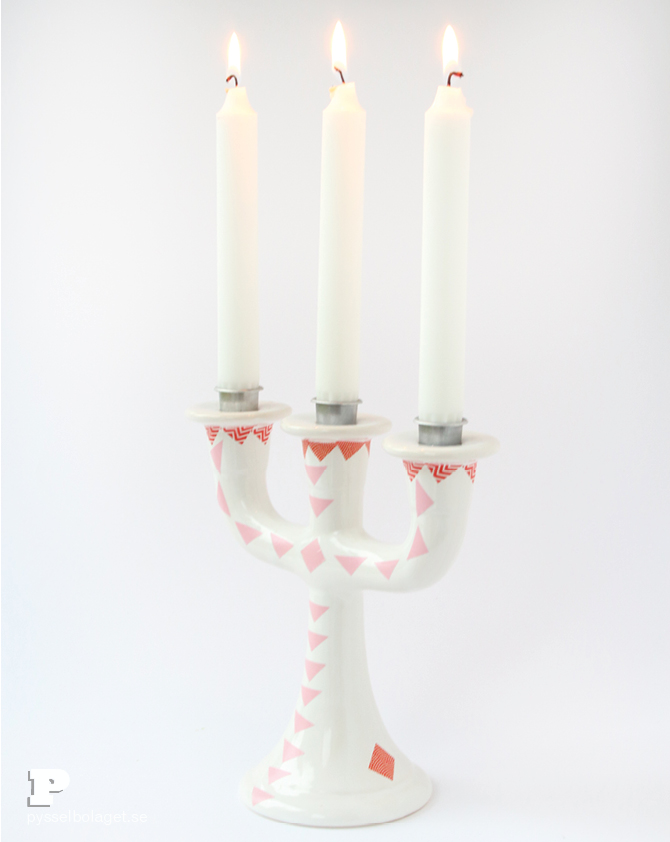 The winter darkness has Sweden in a firm grip. We make the most of the season and light candles every night. Visit Helena at the Craft & Creativity if you want more tips on how to decorate a similar flea market find.