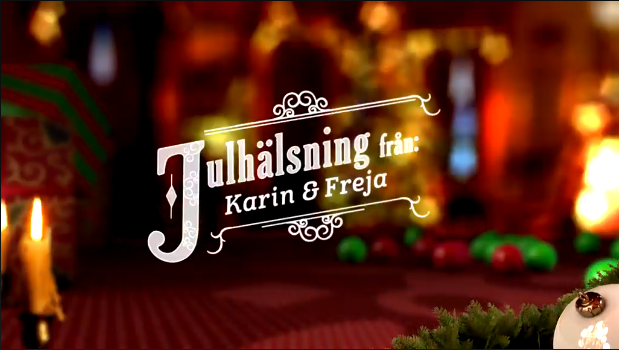 (screenshot from "Julstök med Lasse Kronér", SVT)
Dear readers, we are so excited to announce that we've now had our television debut! In the Swedish program "Julstök med Lasse Kronér"  last Sunday we did what we like do best – Christmas crafts! The full program can be found here, and you'll find us 15:35 minutes in to the program.
In this first program we made christmas trees out of egg carton, we decorated cups and made pine cone angels. We also decorate a traditional Swedish Advent star with dots printed with q-tips. The next program is on December 21 on SVT1.