It has been a week full of celebrations and today we want to show what else we've done with our old maps. Check it out.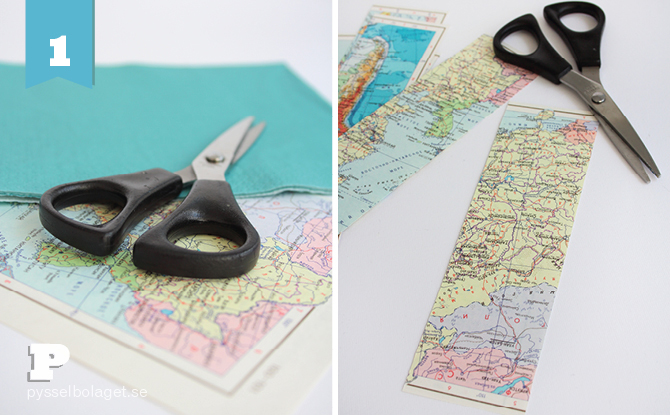 1. First we make napkin rings. You need a page from the atlas and scissors. Cut a strip from the map. Our strip is 14 cm long and 3.5 cm wide.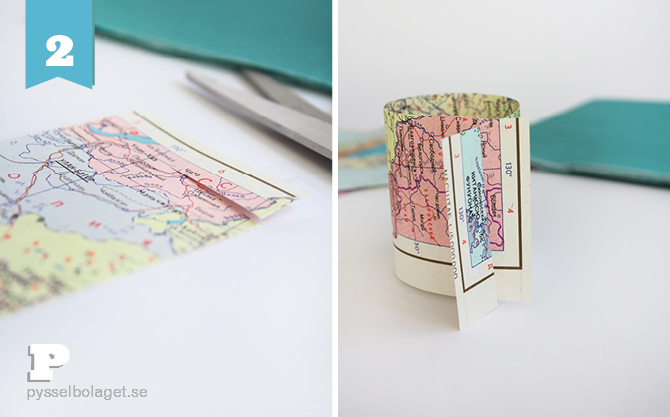 2. Tape the strip around the napkin or cut a flap at each end of the strip and thread the ends together.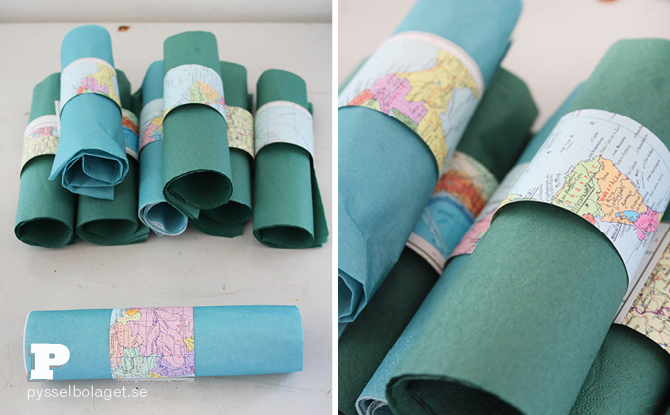 Napkins for the party – check!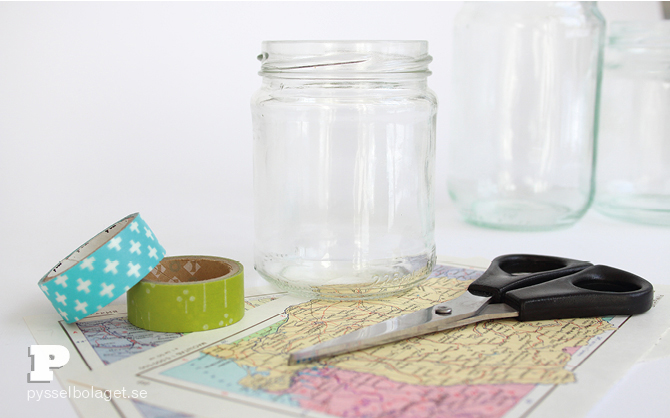 We also made lanterns of glass jars. For that you need glass jars, a map, scissors and tape. You also need a tea light.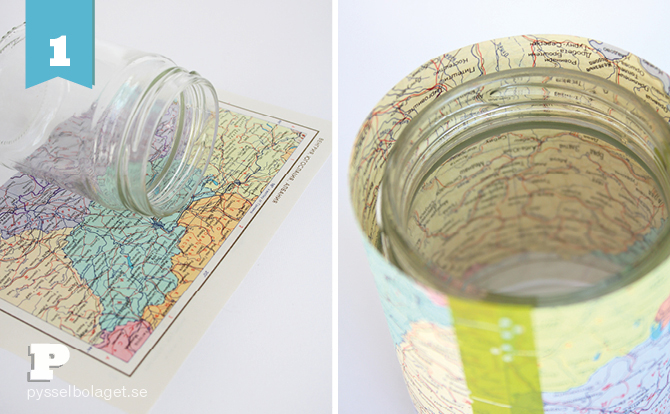 1. Start by cutting a piece of the map. Make sure the height of the paper is not higher than the upper edge of the jar. The jars can become very hot once the candle is lit. Then tape the map around the jar and put in a candle.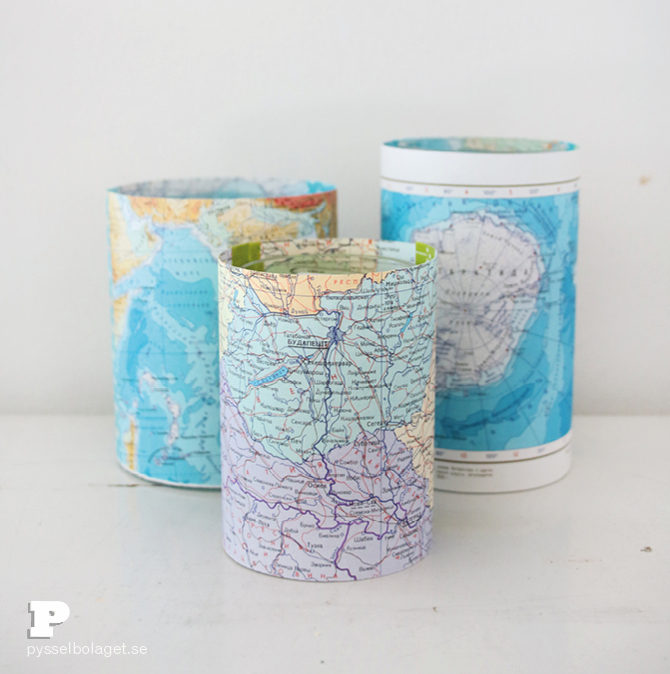 Voilà – lanterns ready for the party! Also check out our map theme invitations here.