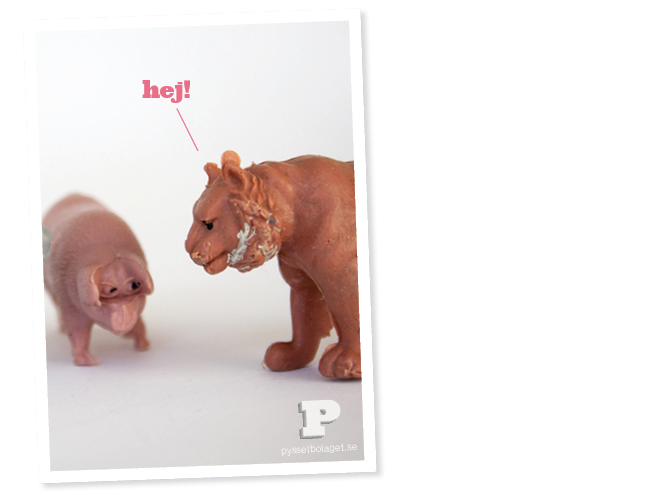 We think it's so fun to find new uses for old toys. Today we make nice pendants of these fulingar.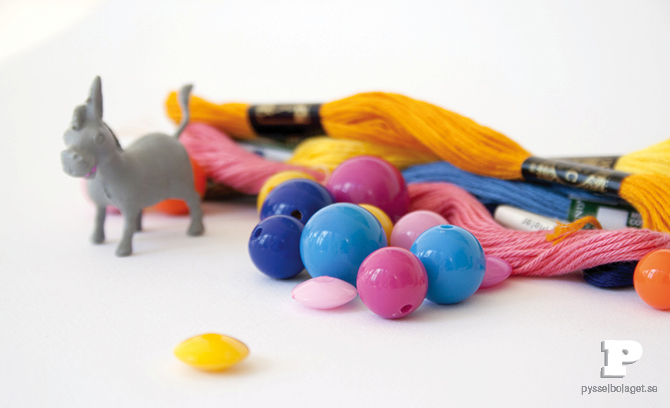 You need plastic animals, yarn, beads, and a drill.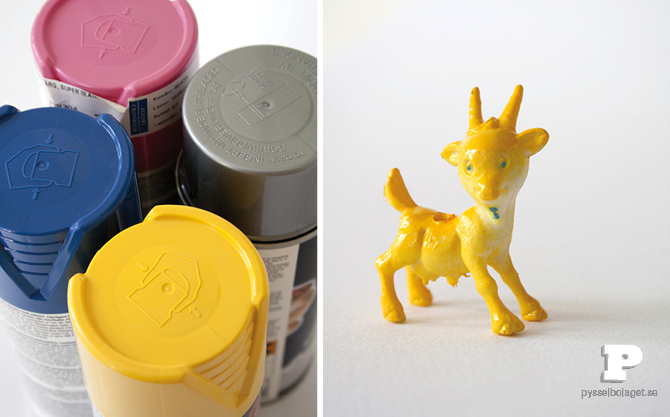 You also need to spray paint.
We get some questions about spray paint and what we use for the type of paint. We buy our color in our local paint store and all the colors do not cover super. One must either spray many times or be content with the show through a bit. When one takes care of the children usually patience running out quickly so we content ourselves with color covers almost everything. Little impact is simply charming!
We've said it before but it bears repeating: the color is very difficult to remove so do not spray on surfaces you're afraid of. The paint also smells very strong and the best thing is to stay outdoors when you use it. Read the paint can's instructions before you start.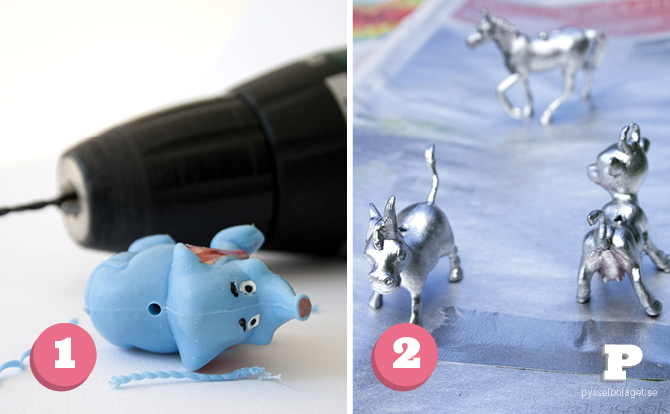 1. We begin today's craft by carefully drilling holes in place the animals. Make a small hole with a hammer and nail first so linters not drill. 2nd Then we go on with spray paint!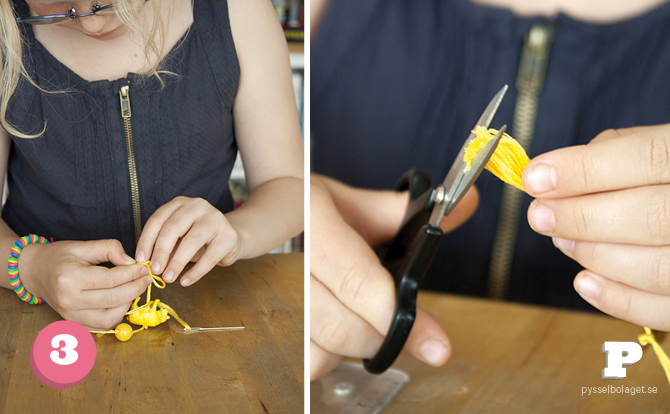 3rd The idea is to make it small pendants with animals and beads. Take a piece of yarn, of any length, the yarn will be double. Wood then beads and animal and finish with a bench seat.
4. Something like this had we imagined.
5th As you can see the yarn twice, we have alternated pearls and animals with knots that hold them in place. 6. We conclude with a tassel. Do you see how to make small, simple tassels we have described on these here .
How great was our pendants!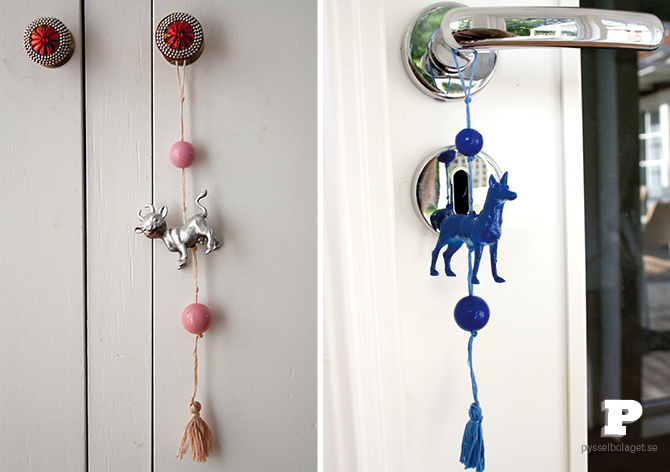 Little bull may adorn the dolls and the dog ends up on the office door.
Do you want more ideas on what to do with old toys? Check out our toy lamp , småburkarna , beach game and animal hooks .
Craft Company

That tweaking is fun but it can sometimes cumbersome to figure out what to do. This page will Crafts Company regularly provide you with inspiring, fun and not too difficult puzzles. Crafts Company is comprised of Freya, who is 9 years old, and Freya's mother Karin, who is in his prime.

Many parents like to do crafts with theirchildren but They find it hard to know where to start. Our aim is to show fun and easy crafts for parents and kids That does not Require too much knowledge, equipment or time. We are Freya, 8 years old, and Freya's mum Karin.