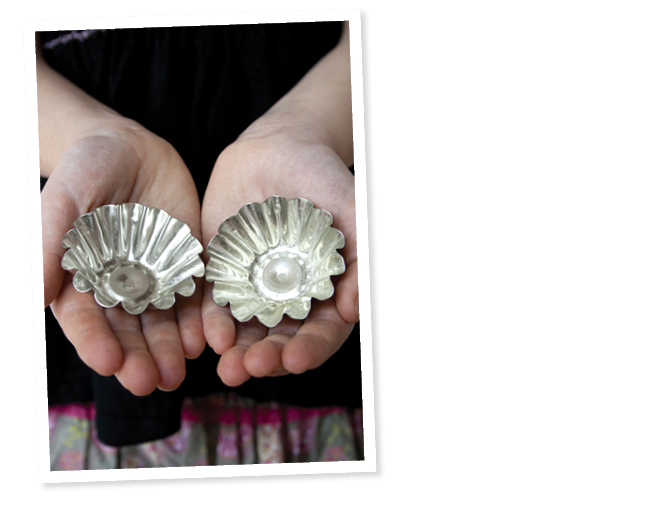 We find quite often cake tins at the flea market. They usually come in large bags at a most attractive price. You can imagine that ordinary people do not bake cookies in metal tins anymore, and that these forms may have to get a new function. Today we make magnets of ours!
You need small cake tins, metal, magnets, paint and things you want to decorate with.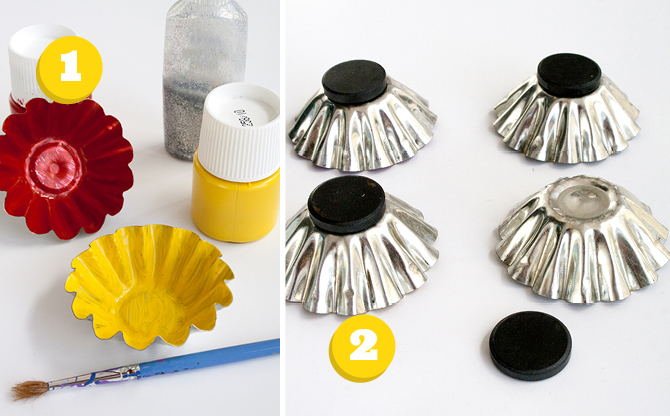 1. Begin by painting the molds. We have used acrylic paint and glitter glue to ours. 2nd Once the paint has dried paste you the magnets on the back.
3rd Now for the decor! Baste on but all you do is fine. We have used the felt beads, sequins ...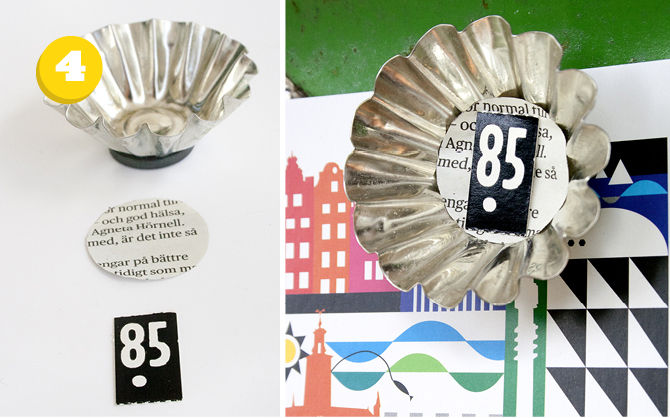 4. Newsprint ... and tickets ...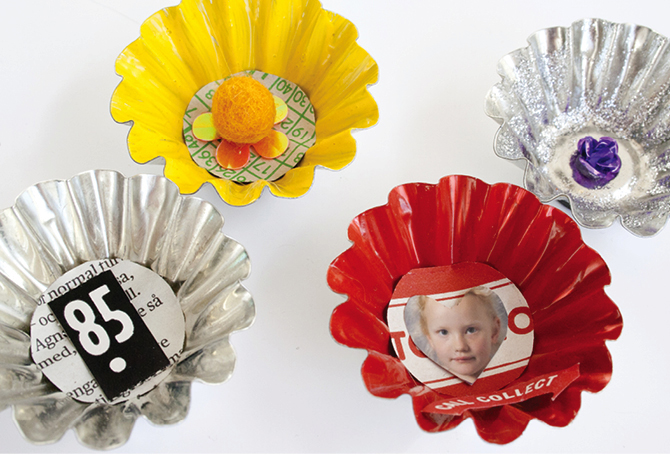 ... But even photos and pearls.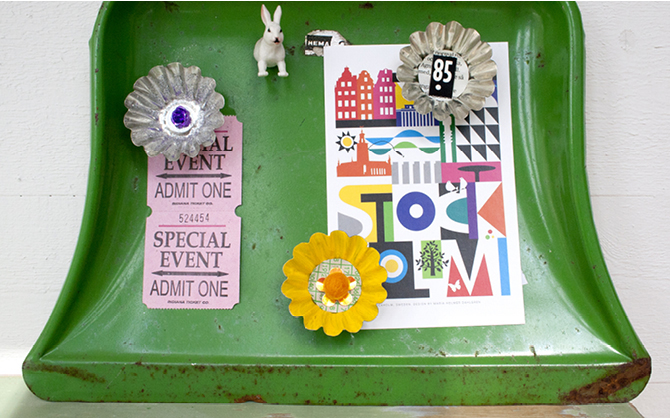 An old shovel works fine as a bulletin board for fine things and imaginative kakformsmagneter.
Craft Company

That tweaking is fun but it can sometimes cumbersome to figure out what to do. This page will Crafts Company regularly provide you with inspiring, fun and not too difficult puzzles. Crafts Company is comprised of Freya, who is 9 years old, and Freya's mother Karin, who is in his prime.

Many parents like to do crafts with theirchildren but They find it hard to know where to start. Our aim is to show fun and easy crafts for parents and kids That does not Require too much knowledge, equipment or time. We are Freya, 8 years old, and Freya's mum Karin.