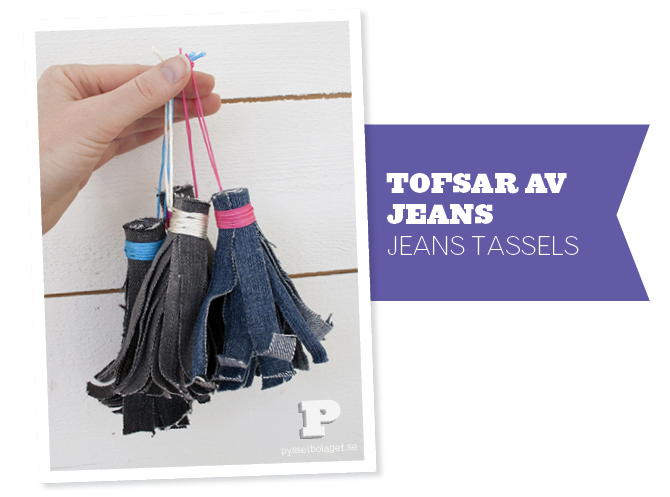 Att göra tofsar är roligt och lätt. Vi fick material över efter att vi gjort korgar av jeans och bestämde oss för att testa att göra tofsar av det! / Making tassels are fun and easy. We had left over material since we made baskets from old jeans and decided to try to make tassels of it!
Ni behöver gamla slitna jeans, en sax och fina band. / You need old jeans, a pair of scissors and nice ribbons.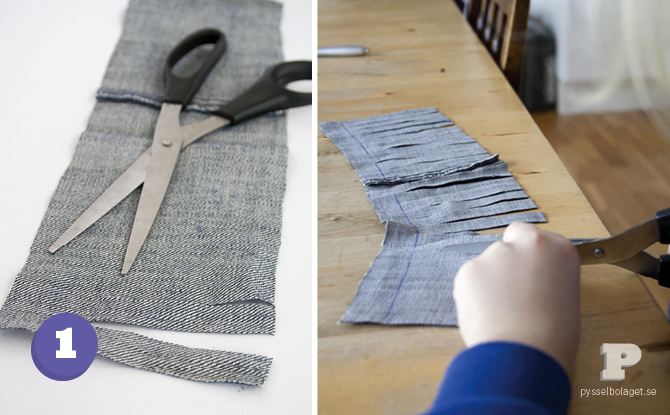 Klipp en lång rektangel av jeansen. Klipp sedan jeanstyget i strängar men inte hela vägen upp, spara ett par centimeter som inte klipps. / Cut a rectangle piece from the jeans. Then cut stripes, but not all the way, leave a few centimeters uncut.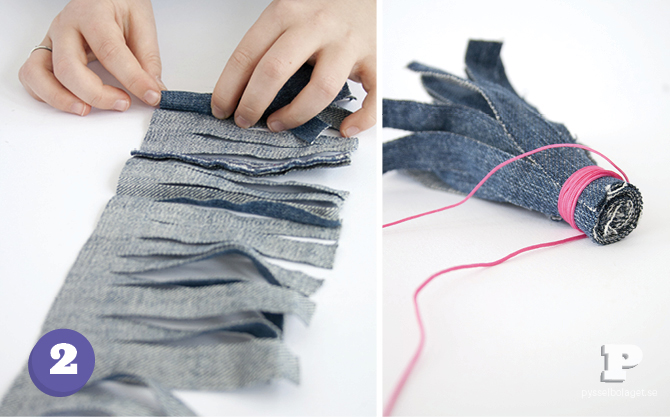 Rulla sedan ihop tofsen och knyt ett fint band kring toppen. / Roll up the tassel and tie a nice ribbon around the top.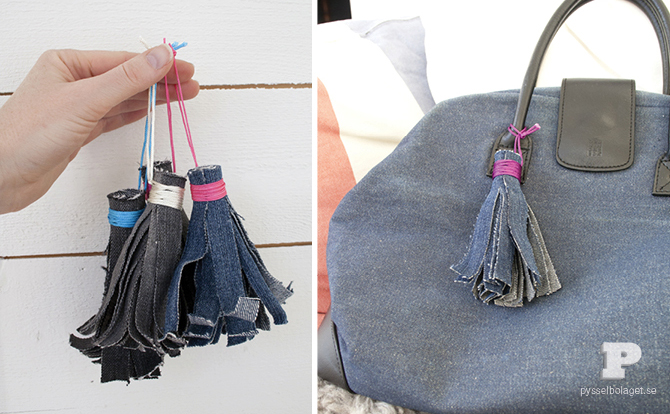 Våra tofsar i jeans är klara och används till både nyckelringar och dekoration på våra väskor. / Our jeans tassels  are done! We use them both as keychains and decoration on our bags.