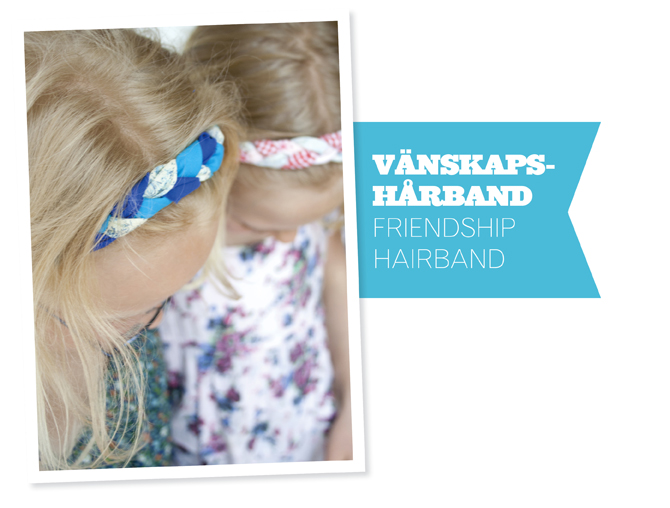 Som jag berättat i ett tidigare inlägg så gillar Freja att fläta. Idag flätar vi långa remsor av tyg. Av det blir det matchande hårband till Freja och hennes kompis Hanna. / As I wrote in a previous post, Freja loves to braid. Today we braid long strips of fabric. They will make matching hairbands for Freja and her friend Hanna.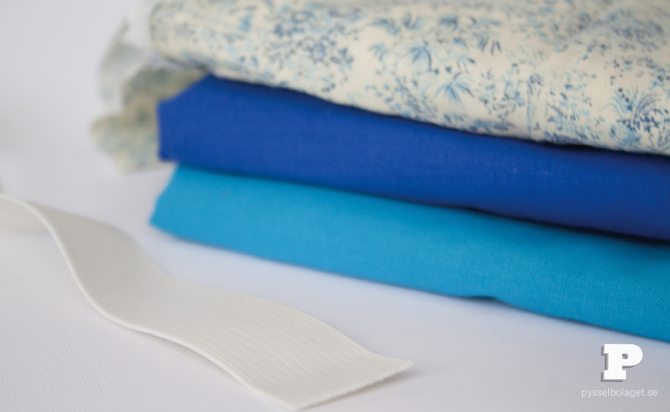 Ni behöver tyger i olika färger och resår. Vår resår är egentligen lite för bred men vi viker den på hälften. / You need fabrics in different colors and a piece of elastic. Our elastic is really a bit too broad, but we'll fold it in half.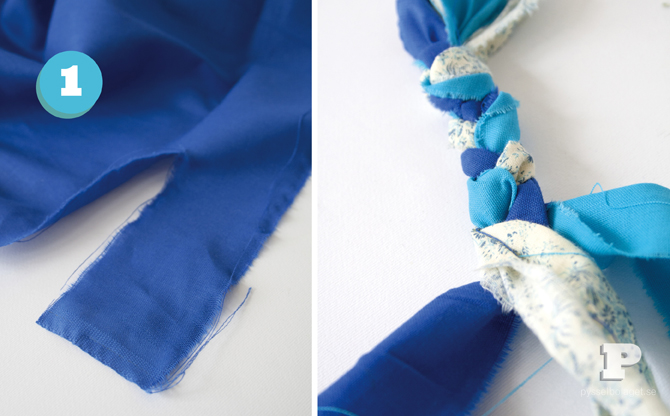 1.Börja med att klippa eller riv tyget i remsor. Våra remsor är 1 meter långa och ca 5 cm breda. Fläta sedan ihop tygerna. / Begin to cut or tear the fabric into strips. Our strips are 1 meter long and 5 cm wide. Then braid the fabrics.
2. När tygerna är ihopfätade är det dags att sy på en bit resår. Resåren är till för att göra hårbandet elastiskt, för att det ska sitta kvar på huvudet. Vi har använt en bit resår som är ca 5 cm och vi syr fast den med symaskinen. / When the fabrics are braided it's time to sew on a piece of elastic. The elastic is designed to make the hairband elastic, for it to remain on the head. Our piece of elastic is about 5 cm and we sew it on with a sewing machine.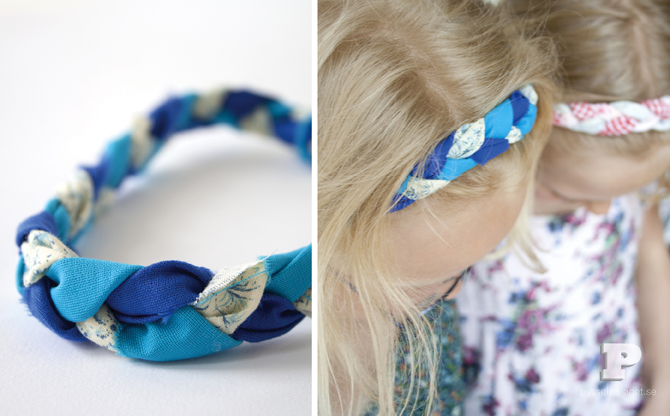 Första hårbandet är klart – nu är det dags för nästa! Ska det vara vänskapshårband så måste man ha fler än ett! / The first hairband is done – now is the time for the next! In order to make friendship hairbands you have to have more than one!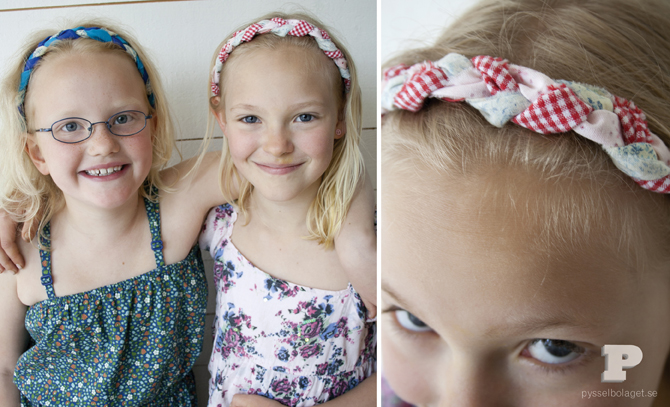 Så här fina blev tjejerna i sina nya hårband. Fint, eller hur! / The girls in their new hairbands. Nice, don't you think!