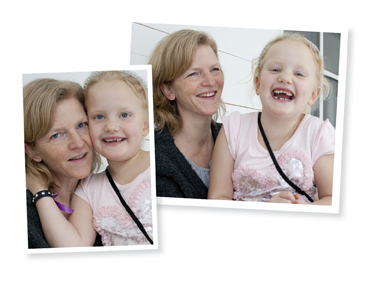 Hey, we named Freya and Karin and it is we who are crafts company!
Many people we know would love to get involved with their children but find it difficult to get started. Our aim is to show the fun and easy crafts that do not require too much knowledge, equipment or time. We do most crafts together, there is cooperation between the big and small that make things unique.
If Freya
- I am 9 years old and pysslar lots. I make sure it is not too difficult for children to keep up with and it's me who'll fix so that it will be fine. When I am not busy with my mom, I go to school and have the best teacher.
About Karin
- I work as a graphic designer and you want to see more about it, click here . My own mom is awesome and fiddled much with me when I was little. I loved those moments, and it's something I would like to pass on to my children. It's our way to turn off all haves and spend good time together, you can not think of laundry when pysslar!
Please write to us and tell us what you think. What do you like? What do you miss? We are so curious!
We take all pictures ourselves. Feel free to borrow photos of us, then feel free to link back to pysselbolaget.se, but do not copy entire posts without contacting us first, please.
Craft Company

That tweaking is fun but it can sometimes cumbersome to figure out what to do. This page will Crafts Company regularly provide you with inspiring, fun and not too difficult puzzles. Crafts Company is comprised of Freya, who is 9 years old, and Freya's mother Karin, who is in his prime.

Many parents like to do crafts with theirchildren but They find it hard to know where to start. Our aim is to show fun and easy crafts for parents and kids That does not Require too much knowledge, equipment or time. We are Freya, 8 years old, and Freya's mum Karin.