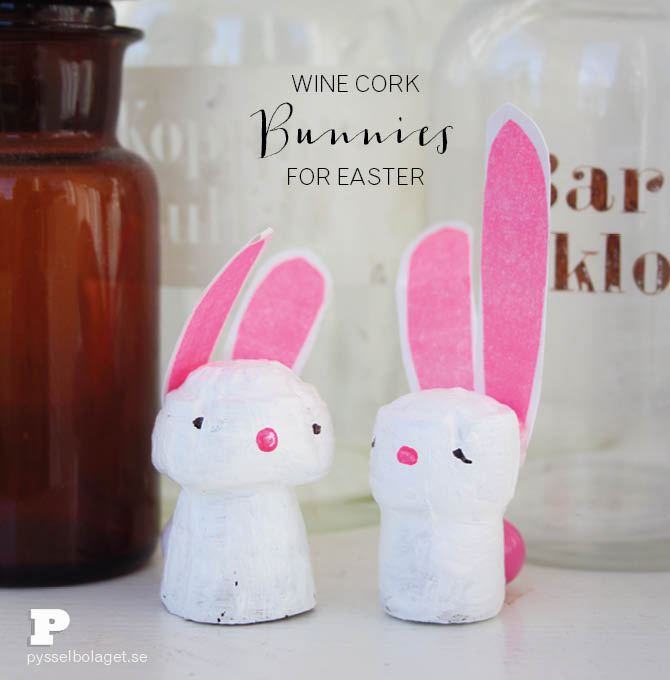 Making Easter decorations are almost as fun as making things for Christmas. Spring is slowly arriving and we get to fill our houses with cheerful Easter colors. Today we're teaming up with Gina from Willowday once again! We make tiny bunnies of corks saved for an occation like this. Needless to say – we save everything!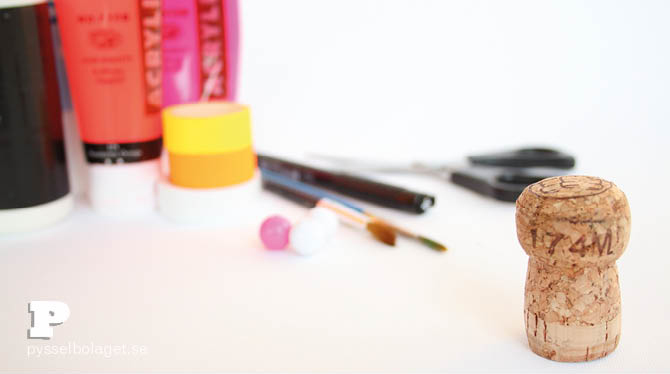 You need corks from wine, champagne or other glas bottles. You also need acrylic paint, a brush, tape in various colors, scissors, a black marker pen, round beads and glue.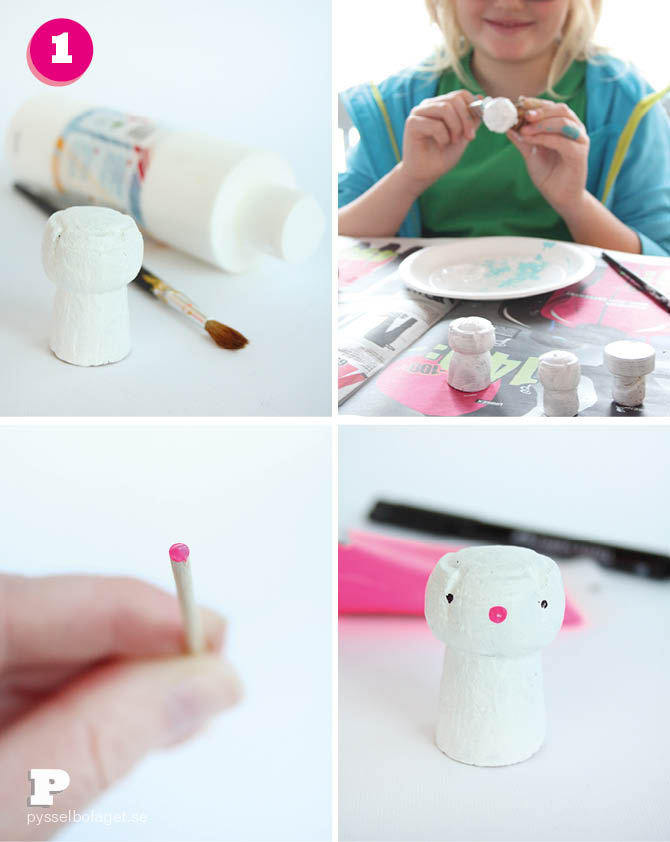 1. First we paint the corks with white acrylic paint. Our corks need two coats of paint to become completely white. When the hobby paint is dry, we paint a nose and eyes on the rabbit. To get a round nose we dip a barbecue stick in acrylic paint and using it as stamp. The eyes are drawn on with a waterproof marker pen.
2. We use white electrical tape as a base for the ears. Fold the tape and cut one end of the strip to the shape on an ear with a scissor. The inside of the ears we make of orange and pink washi tape, but any colored tape will do. Glue the finished ears to the back of the head. Also glue a round bead as a tail at the back of the bunny.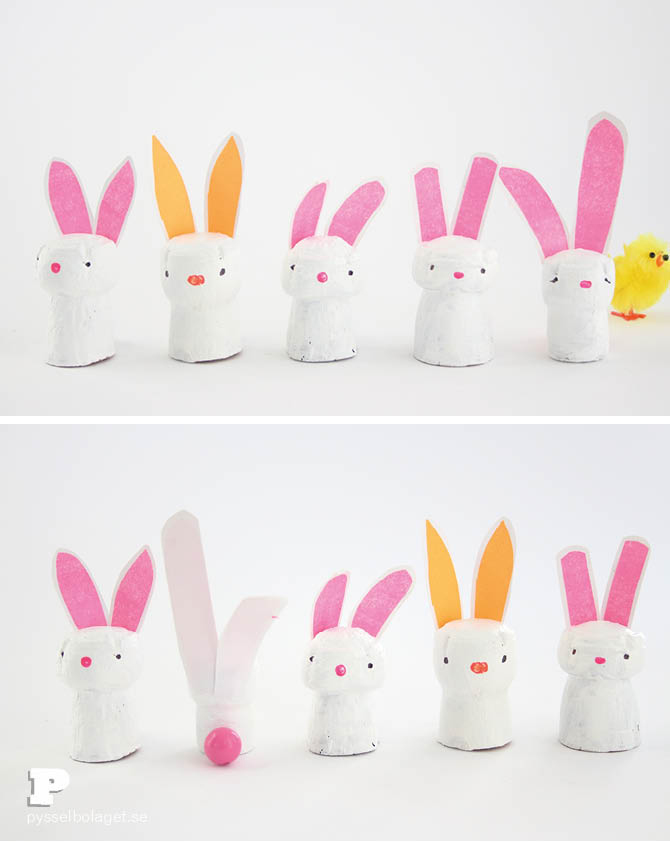 Corks are a fun and inexpensive material to work in. And you can make many different animals – perhaps a whole zoo! Our small bunnies will decorate our table this Easter.
 Do not forget to visit Willowday to see their bunnies and welcome come back next week. We will continue to post Easter crafts for the next couple of weeks!