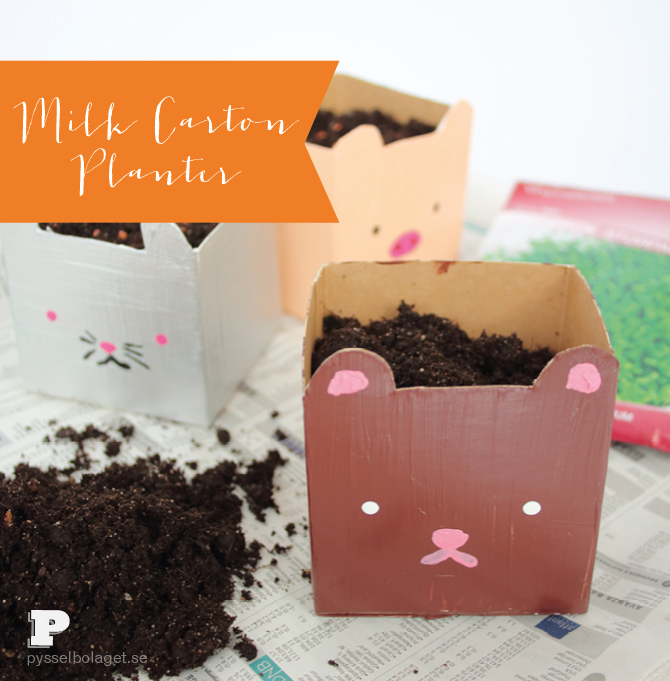 Spring is on its way and we long for light green sprouts. We cheat and create our own spring indoors. Check out our planters made of old milk cartons.
You need empty and clean milk or juice cartons, scissors, acrylic paint and a brush.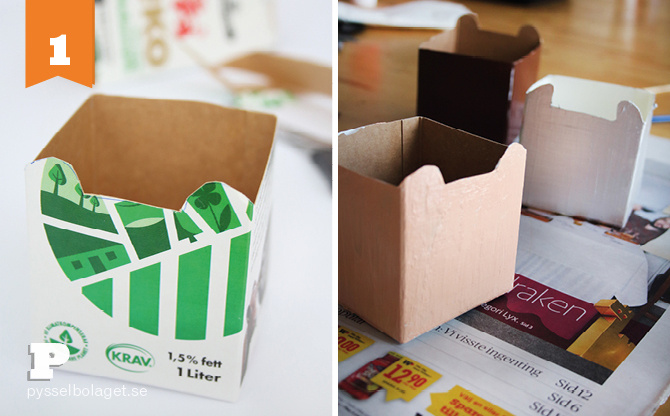 1. Start by cutting the carton into a good size. Our planter is 7 cm high and, inspired by this, gets ears. Paint the outside with acrylic paint.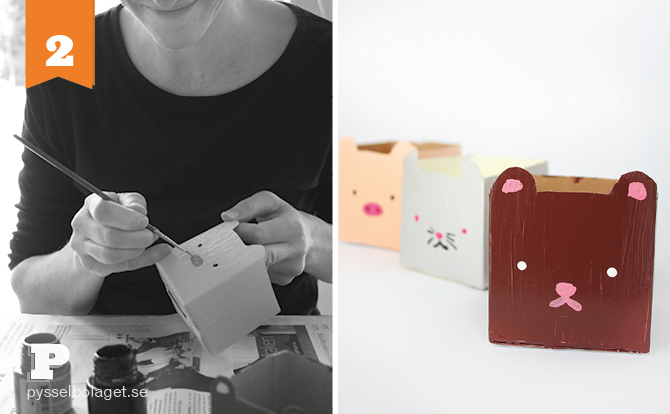 2. When the paint is dry, our paper pots also gets eyes and noses.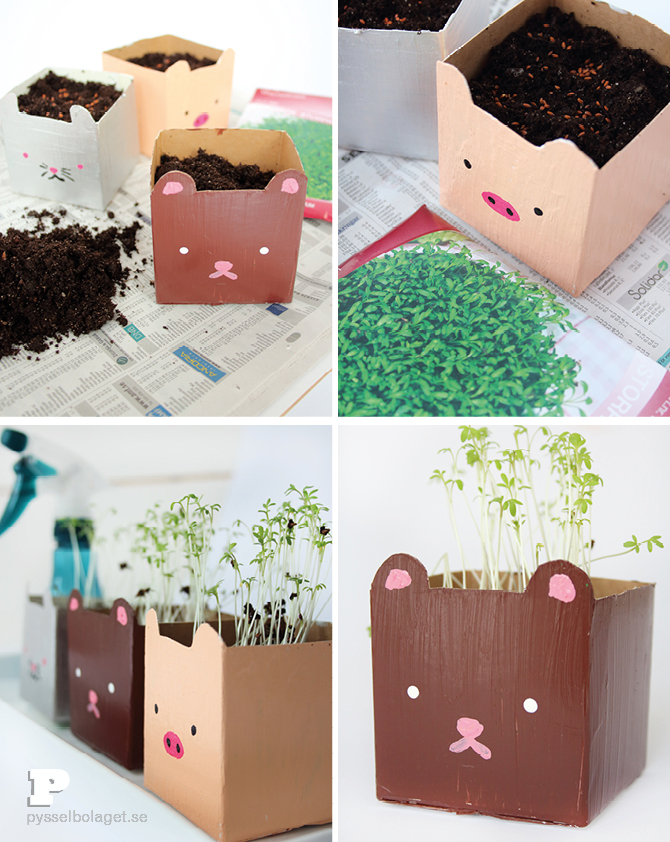 Our sweet paper pots are ready to be planted in. Since they previously contained fluid they hold well for plants and we can enjoy the delicate green shoots now. Lovely, don't you think!