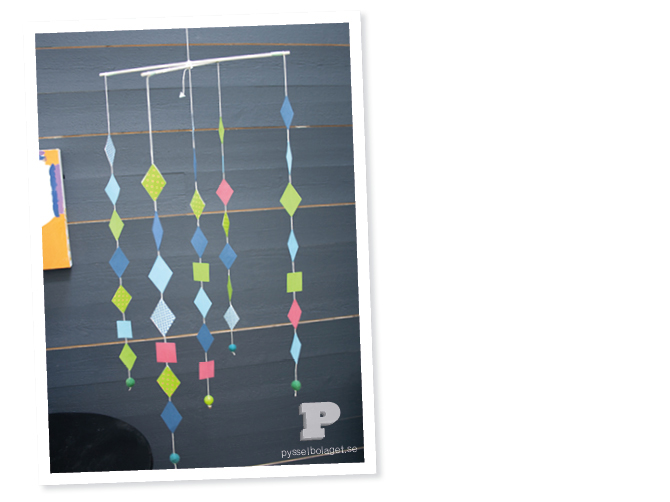 It's so much fun you can do with colored and patterned paper. Today we, inspired by the wonderful Rie Elise Larsen , made ​​a cool mobile.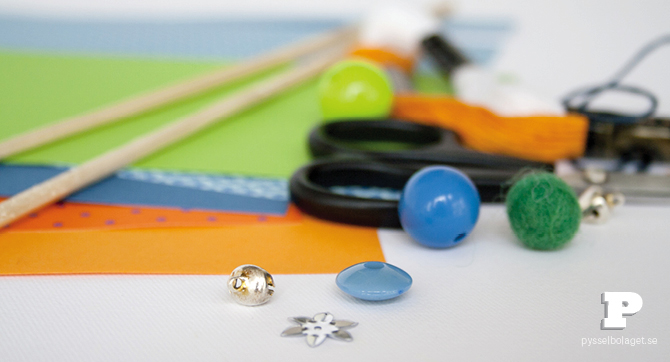 You will need colored and patterned paper, scissors, flower sticks, glue, yarn or thicker wire and, if you like, beads and bells.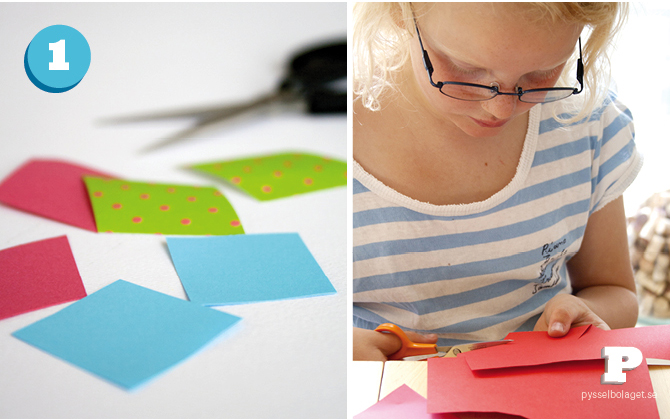 1. Start by cutting the paper into the shapes you want. We've cut diamond shaped pieces ...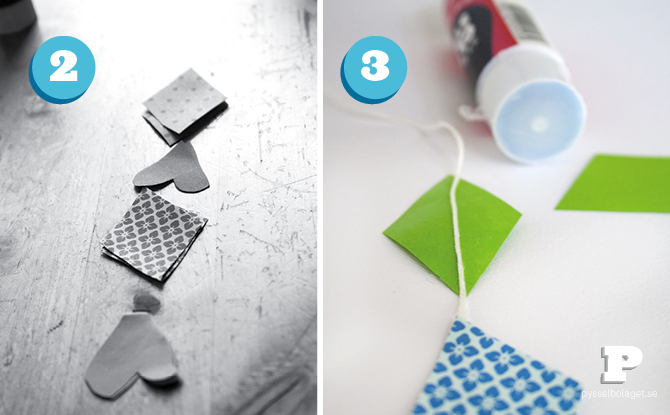 2nd ... But also the hearts and squares. You need two of each shape. 3rd Tape the pieces together on a piece of yarn or thick thread. To make a mobile, you need to make five strings of paper forms of any length.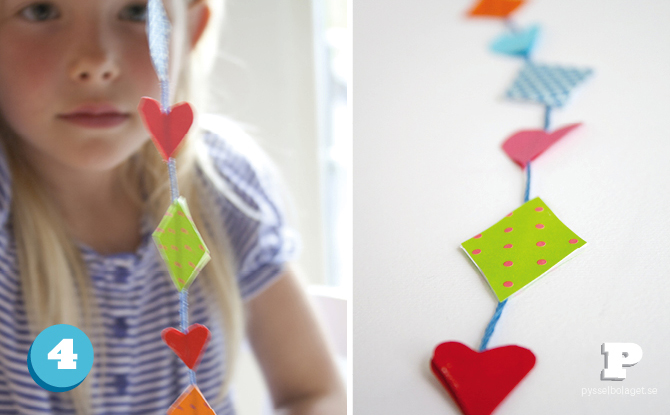 4. Crafts Company today received gain of Freya's friends Moa. If you do not have a mobile, it is nice to hang a simple string in a window or against a wall.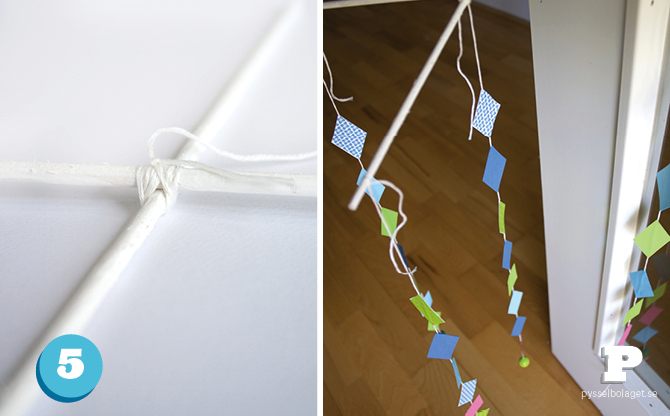 5th Now it's time for the suspension device App. Add two flower sticks crossed and tie them together. We have painted our plant sticks white. Then tie the era strings at the wings, and one in the middle.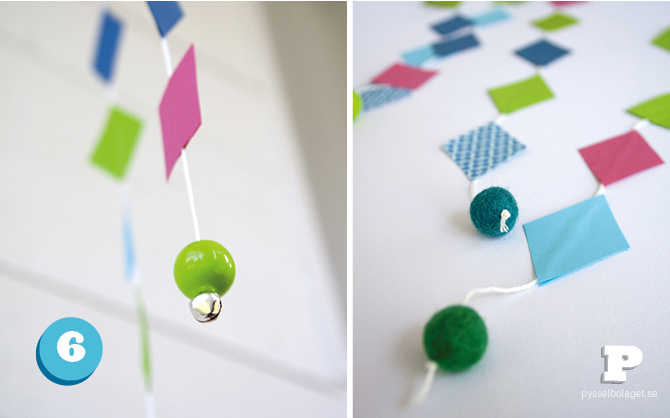 6. We have also chosen to hang beads on the bottom of our strings, partly because we think it's fine and well to get some stability in the strings.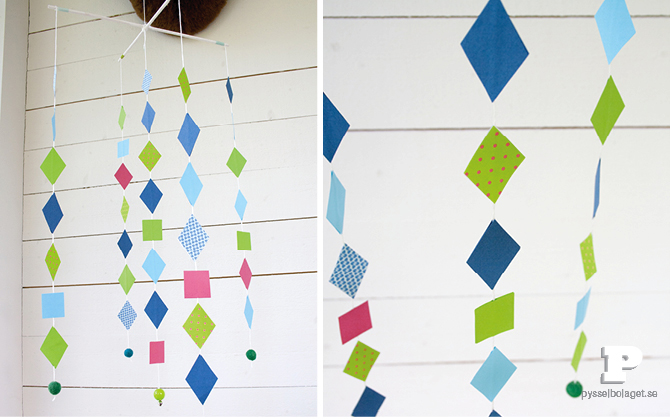 When beads and strings are on, just hang up.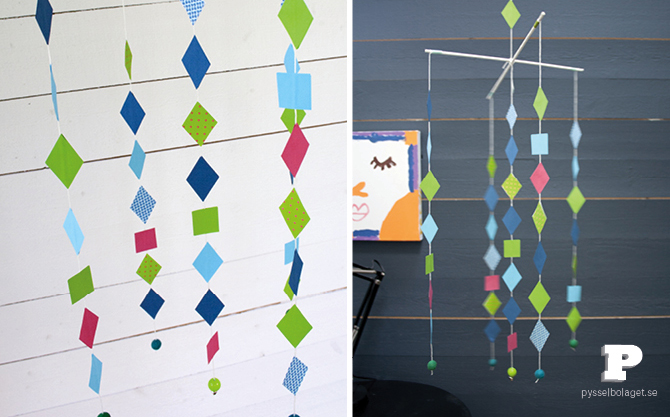 The cell phone is in place and it moves beautifully in the light wind draft. Nice, is not it!
Craft Company

That tweaking is fun but it can sometimes cumbersome to figure out what to do. This page will Crafts Company regularly provide you with inspiring, fun and not too difficult puzzles. Crafts Company is comprised of Freya, who is 9 years old, and Freya's mother Karin, who is in his prime.

Many parents like to do crafts with theirchildren but They find it hard to know where to start. Our aim is to show fun and easy crafts for parents and kids That does not Require too much knowledge, equipment or time. We are Freya, 8 years old, and Freya's mum Karin.