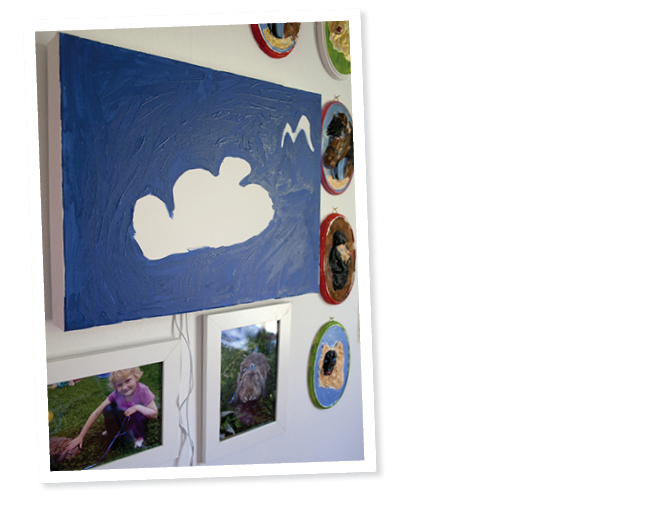 It still hiked around some with us at night and a little dim lighting is always welcome. We found the idea for this on the wonderful web.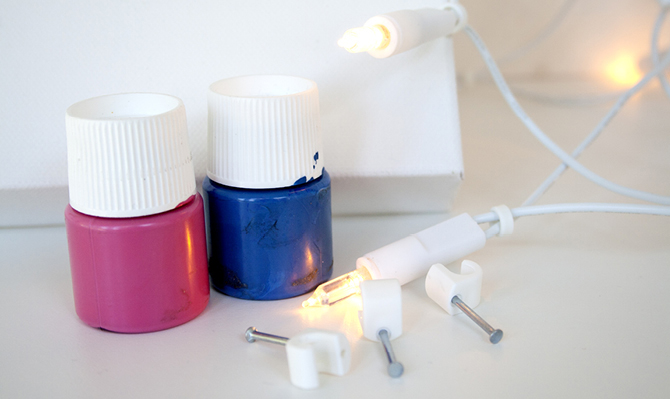 You need a canvasram, acrylic paint, a light strand that does not get hot and nail clip.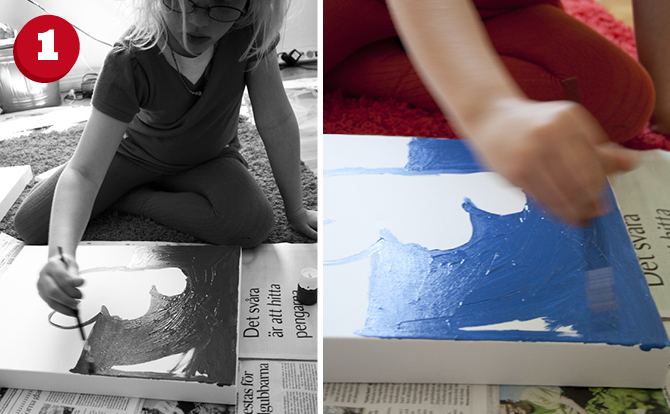 1. First, there must be a work of art! Do not cover the entire canvas but to ensure that there is white space left.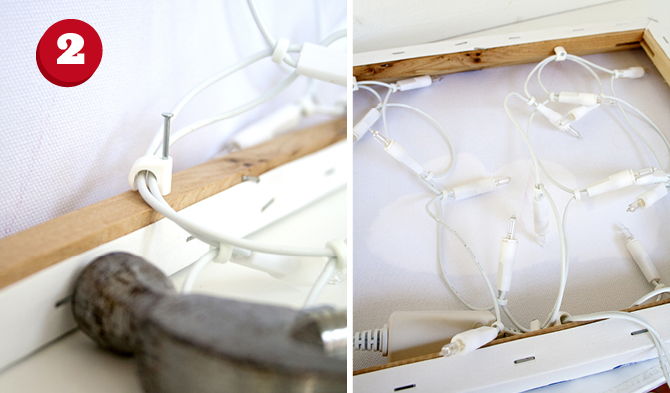 2nd When the primer is dry, you turn on the frame and attach the light loop with clips. It looks a bit like a bird's nest, right!
Our final night light is as beautiful as this on the day ...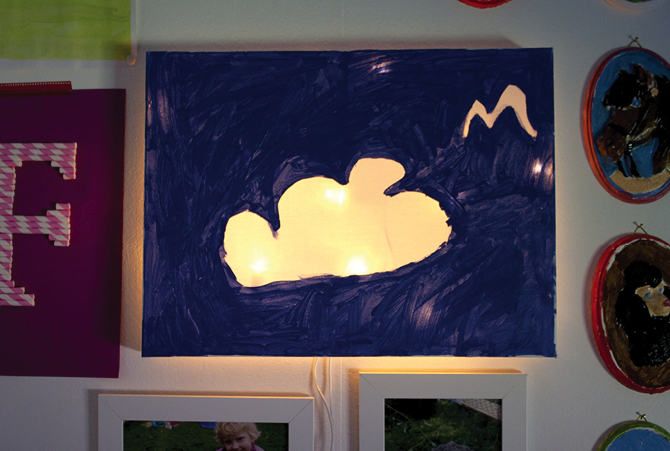 ... But absolutely magical at night!
Remember to check that era light strand does not get warm. Hot lamps can easily burn holes on the canvas and cause a fire.
More inspiration can be found here and here . On the wall are also Freya straws monogram. Do you want to make one of those you will find the description here .
Craft Company

That tweaking is fun but it can sometimes cumbersome to figure out what to do. This page will Crafts Company regularly provide you with inspiring, fun and not too difficult puzzles. Crafts Company is comprised of Freya, who is 9 years old, and Freya's mother Karin, who is in his prime.

Many parents like to do crafts with theirchildren but They find it hard to know where to start. Our aim is to show fun and easy crafts for parents and kids That does not Require too much knowledge, equipment or time. We are Freya, 8 years old, and Freya's mum Karin.