After more than six months on the web and 60 posts in the blog we will be richly rewarded by getting to be in the magazine 101 new ideas - under the heading "Our favorite bloggers'!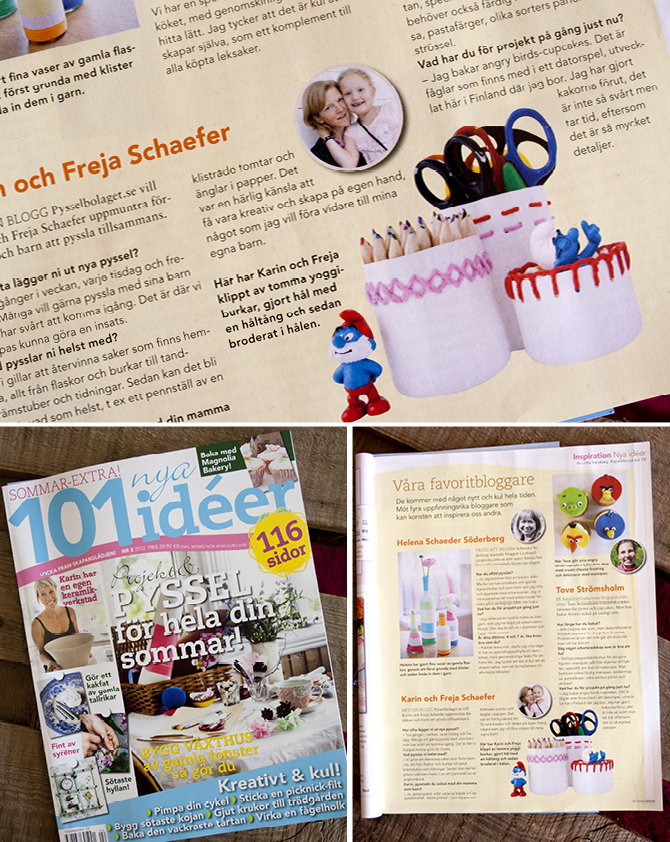 The page is also our favorite Helena from adorable Craft & creativity and amazing Tove from Bake bake small cake ., we are so proud!
Craft Company

That tweaking is fun but it can sometimes cumbersome to figure out what to do. This page will Crafts Company regularly provide you with inspiring, fun and not too difficult puzzles. Crafts Company is comprised of Freya, who is 9 years old, and Freya's mother Karin, who is in his prime.

Many parents like to do crafts with theirchildren but They find it hard to know where to start. Our aim is to show fun and easy crafts for parents and kids That does not Require too much knowledge, equipment or time. We are Freya, 8 years old, and Freya's mum Karin.