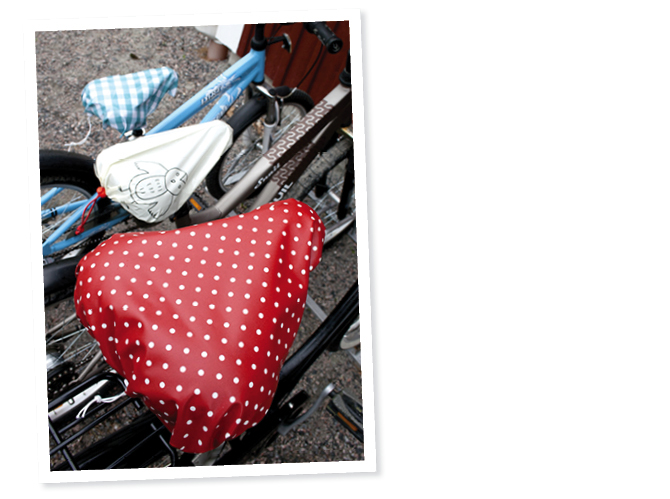 Many of our craft is born out of a need. We identify the need, see what we have at home and trying to come up with a solution. Problem - season cycle has just begun and our saddles are wet with morning dew every morning. Solution - home-made seat covers!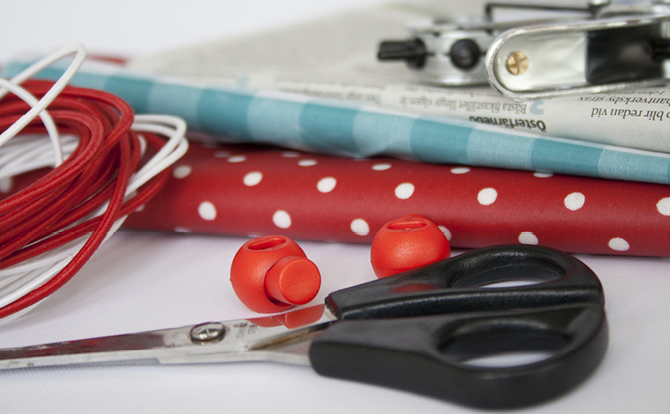 You need oilcloth, round elastic , lace tops , scissors and an old newspaper. Do you have a revolving punch is good, but it also works without.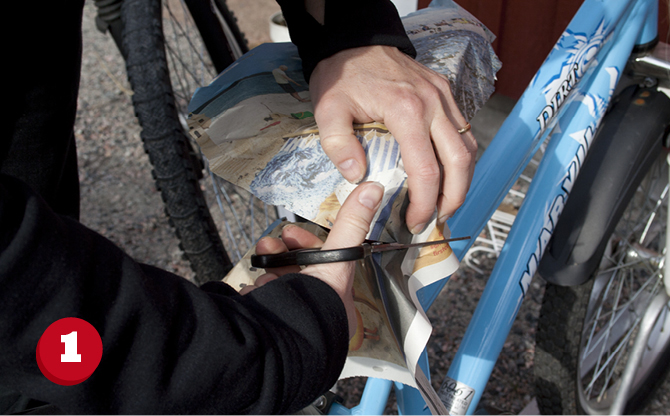 1. The first thing we must do is a mall across the saddle. Add a newsprint over the saddle and cut along the lower edge of the saddle. It's a bit fiddly and messy and newspaper template may not be as good-looking to begin with. Trim the edges of the template but make sure it still fits in the saddle.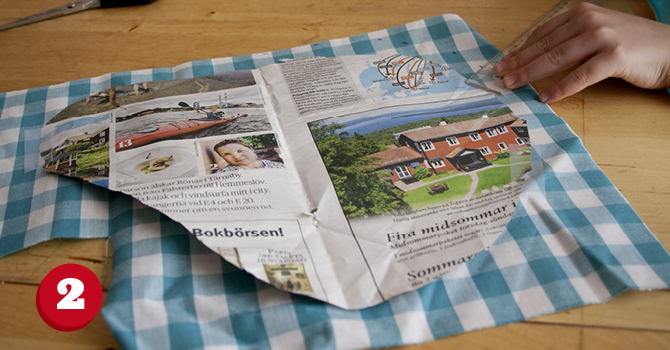 2nd Place the template on vaxdukens back and measure with a ruler out a seam allowance. We chose 2 cm at Freya with thought it was a bit stingy. The mother Karin la we therefore to 3 cm in seam allowance.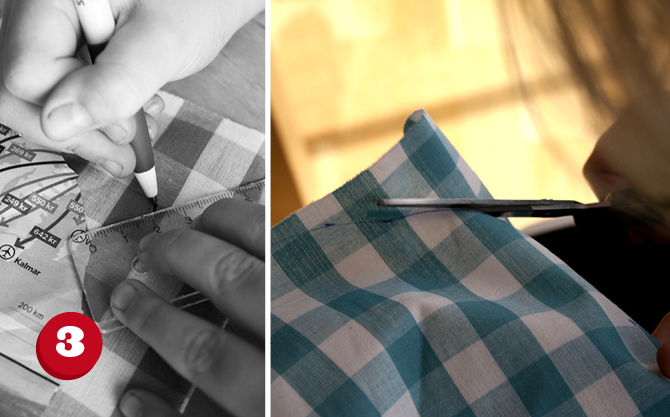 3rd When the seam is utmarkerad it's time to cut the seat cover.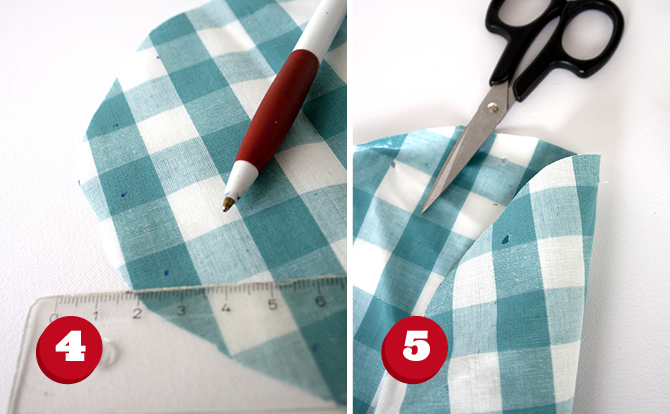 4. Now is the time for new markers, this time for the holes rib to be considered. Drillholes with 2-3 inches apart, about 1 inch in from the edge. 5th Cut or pierce with håltången as marked.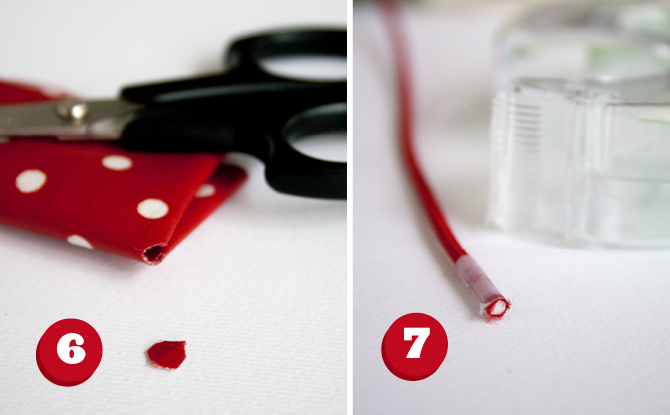 6. An easy way to make holes in the oilcloth, if you do not have a revolving punch, is to fold the canvas twice and then cut the corner. 7. Soon, rib set. Tape the end so the wires do not resign.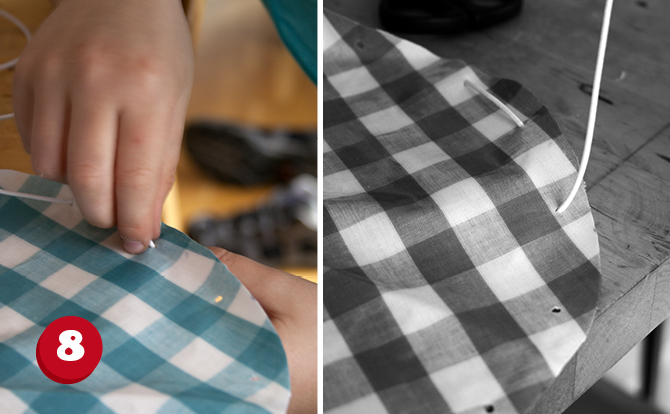 8. Thread elastic through the holes starting at the back.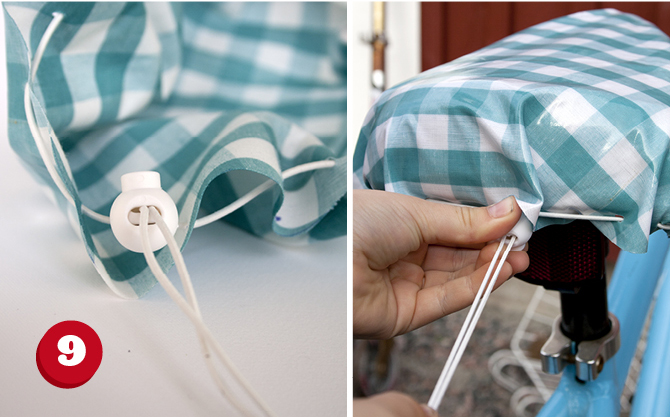 9. We have finished with a lace top and then it's just to put on the saddle!
If you do not have oilcloth - what do you do? We actually tried to make seat covers of plastic bags and it works! Use a little thicker plastic bag and strengthening the holes with duct tape. One must of course be a little more careful with his saddle cover if it is made of a plastic bag, but probably it is clever!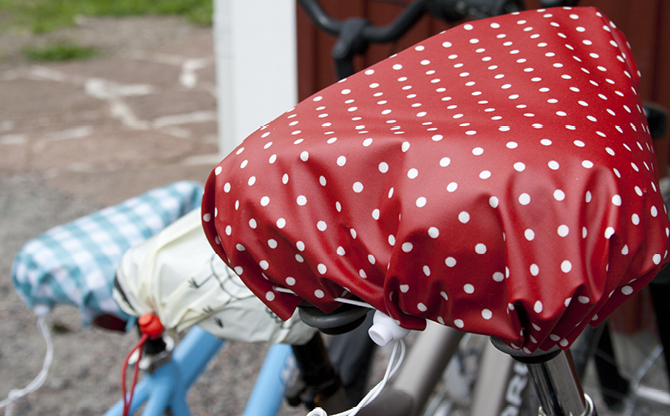 And this is fine, they were ...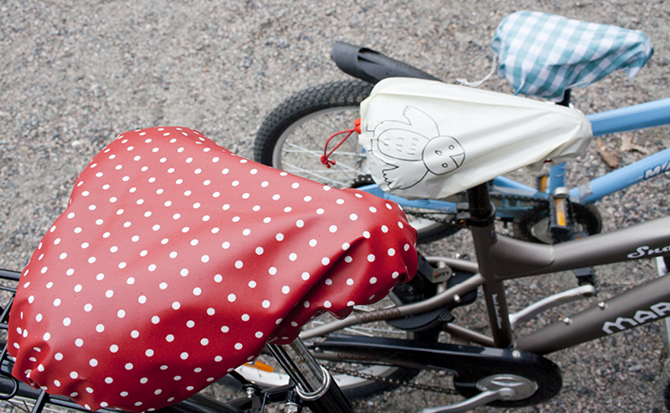 We are not only satisfied, but also dry on the butt!
Craft Company

That tweaking is fun but it can sometimes cumbersome to figure out what to do. This page will Crafts Company regularly provide you with inspiring, fun and not too difficult puzzles. Crafts Company is comprised of Freya, who is 9 years old, and Freya's mother Karin, who is in his prime.

Many parents like to do crafts with theirchildren but They find it hard to know where to start. Our aim is to show fun and easy crafts for parents and kids That does not Require too much knowledge, equipment or time. We are Freya, 8 years old, and Freya's mum Karin.