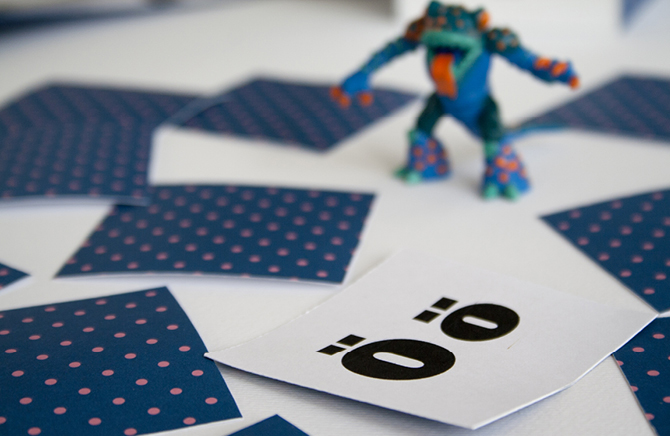 Memory is a game my kids often wins. It is a game that is easy to do yourself, such as photographs or children's drawings. Today combines the fun memory game with learning in a memory with the alphabet.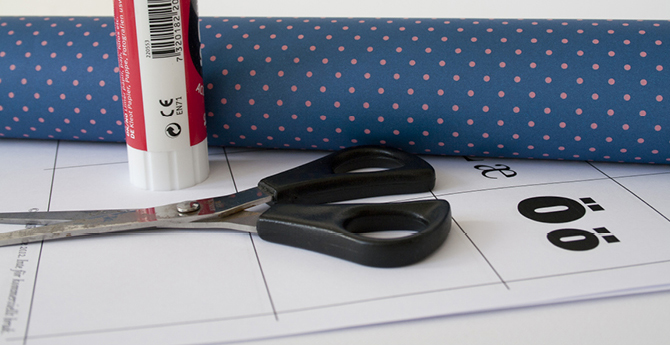 You need paper with letters, either you write out our here or do them by hand. You also need a small pattern paper to the memory cards back, glue and scissors.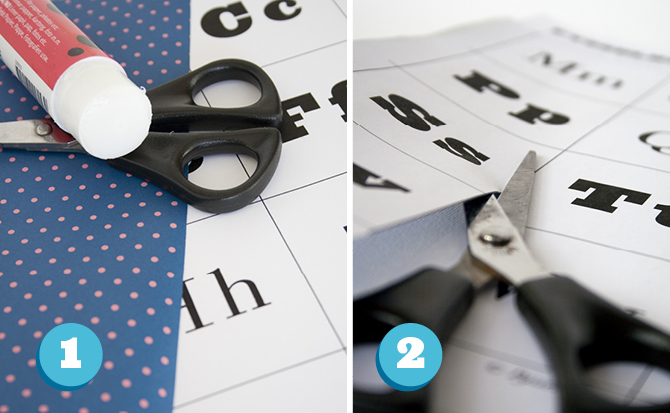 1. Start by writing out the sheets with letters. You need two of every letter. Paste then the patterned paper on the back. Add the pasted sheets in the press between some heavy books if you notice that the sheets from curling. 2nd When the adhesive is dried cuts you separate letters.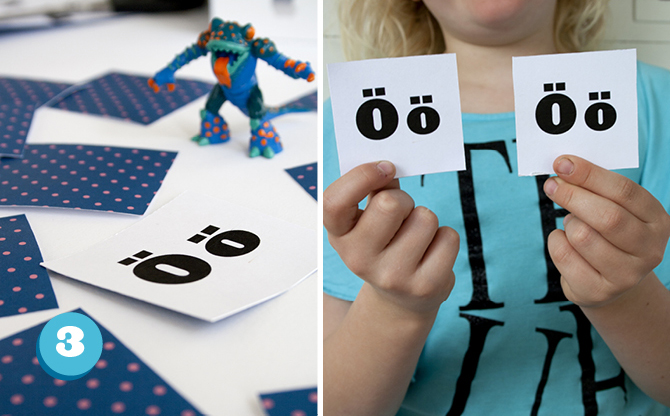 3rd You should now have two of each letter, with a Small patterned back. The rules are simple, put all the cards on the table with the patterned side up. Take turns turning two cards at a time, it comes short with the same letter. Do the cards have different letters are turning back to them and let the next participant turn card. Is it the same letter do you get the couple and may then continue again. The one with the highest number of letter pairs have won.
4. Because we save all, we had a box that turned out to be suitable for our cards. We used the same paper to dress parts of the lid.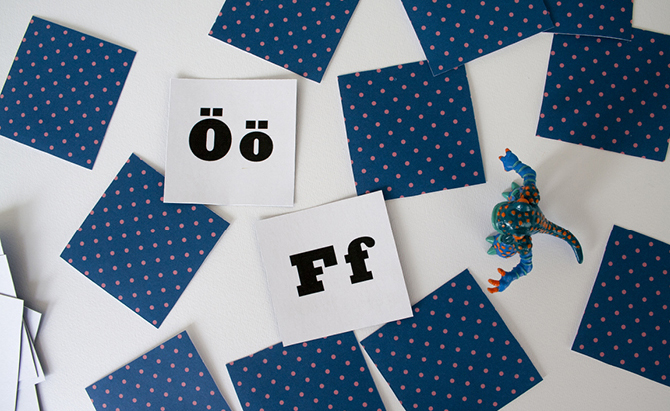 Now it's ready to go!
Craft Company

That tweaking is fun but it can sometimes cumbersome to figure out what to do. This page will Crafts Company regularly provide you with inspiring, fun and not too difficult puzzles. Crafts Company is comprised of Freya, who is 9 years old, and Freya's mother Karin, who is in his prime.

Many parents like to do crafts with theirchildren but They find it hard to know where to start. Our aim is to show fun and easy crafts for parents and kids That does not Require too much knowledge, equipment or time. We are Freya, 8 years old, and Freya's mum Karin.