Hangers can be dull, boring and not at all fun to have hanging there. Hangers can also easily be decorated and be fun and fabulous. Check this out!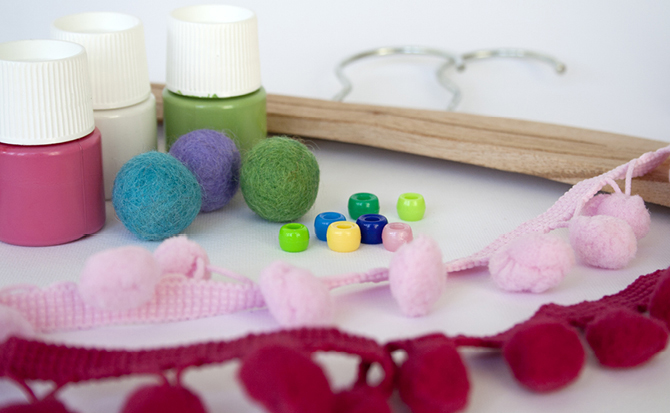 You need hangers, it is usually possible to find old boring hangers at the flea market. If you find any old are new hangers to decorate here . You also need things to decorate with, such as the color, beads, fringe, glue and scissors.
1. Our first hanger decorated with fringes. Common fringe and ball fringe can be found at fabric and craft stores. Freya likes to use the glue gun but pysslar you with smaller children, we recommend regular glue. It is so easy to burn on the glue gun.
2nd We also wanted to have something nice on the hook and found some Wool Beads left over when we did trivet . Ullpärlorna was easy to screw through.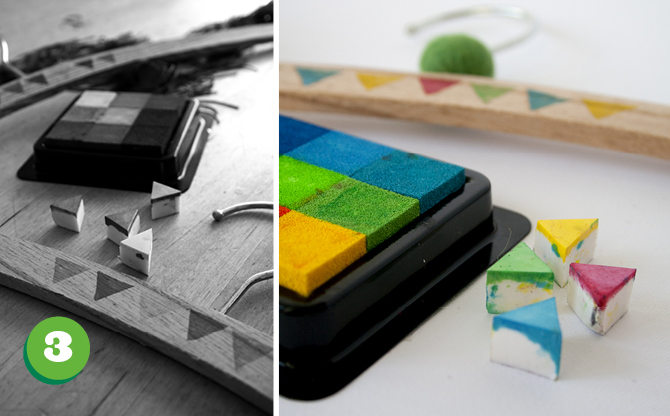 3rd Our second variant is printed. We have used regular stamp color. The stamps are made of a pencil eraser, just as we did for Freya's birthday party. Learn more about how we did this . The gallows need painted when the ink is dry, otherwise there is a risk that the color disappears.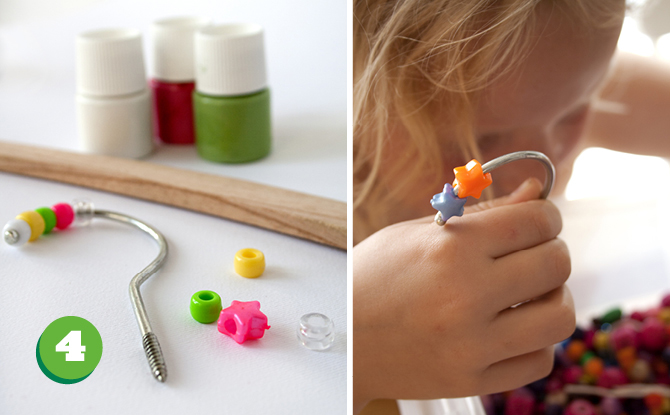 4. The last gallows, we decided to paint. We have used regular acrylic paint and Freya has decorated hooks with plastic beads.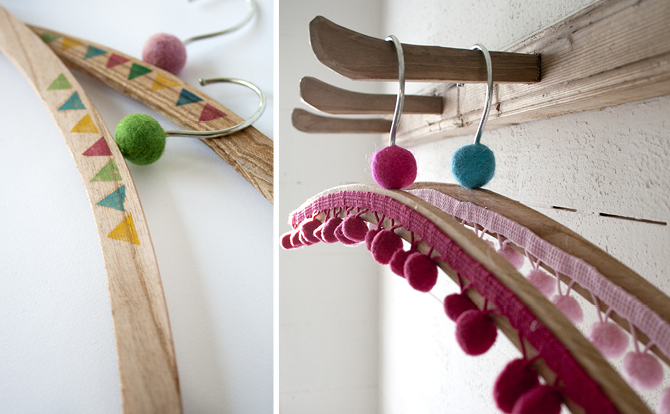 The result was this ...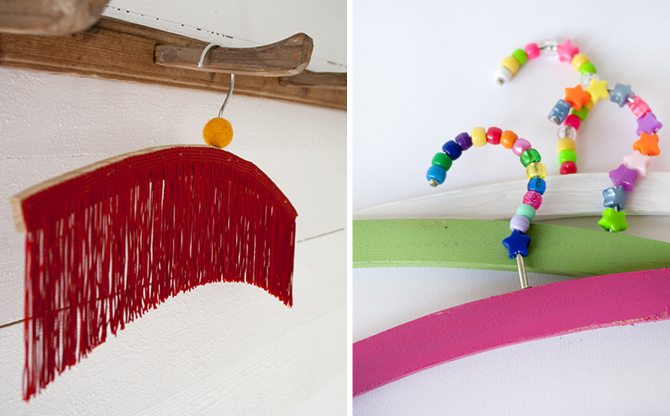 And ... this!
Now we have nice hangers that are free to hang there.
Craft Company

That tweaking is fun but it can sometimes cumbersome to figure out what to do. This page will Crafts Company regularly provide you with inspiring, fun and not too difficult puzzles. Crafts Company is comprised of Freya, who is 9 years old, and Freya's mother Karin, who is in his prime.

Many parents like to do crafts with theirchildren but They find it hard to know where to start. Our aim is to show fun and easy crafts for parents and kids That does not Require too much knowledge, equipment or time. We are Freya, 8 years old, and Freya's mum Karin.