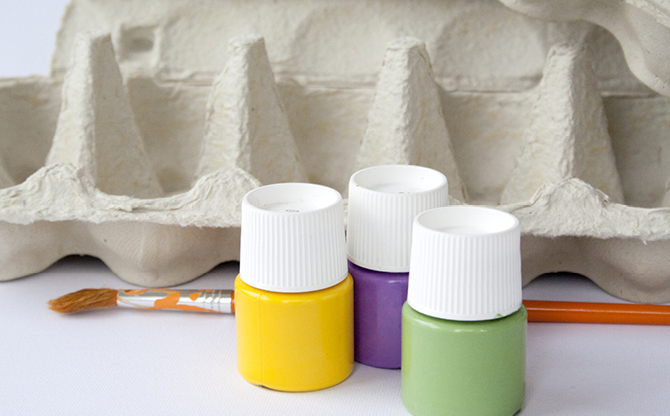 Now Easter is over and hopefully you have a lot of egg cartons. After having checked it out this post, we note that egg cartons are great for storing all sorts of little things.
You need to clean egg cartons, acrylic paint and brushes.
1. First check that the cartons are completely clean. According to our U.S. model should be carefully wipe out the cartons of germicides. We did not have the patience to keep up with stuff like that but began to paint directly.
2nd We felt also that the cartons needed more than just one color! Remember to use acrylic paint and not watercolor. Watercolor adhere poorly to this type of paper and will bleed.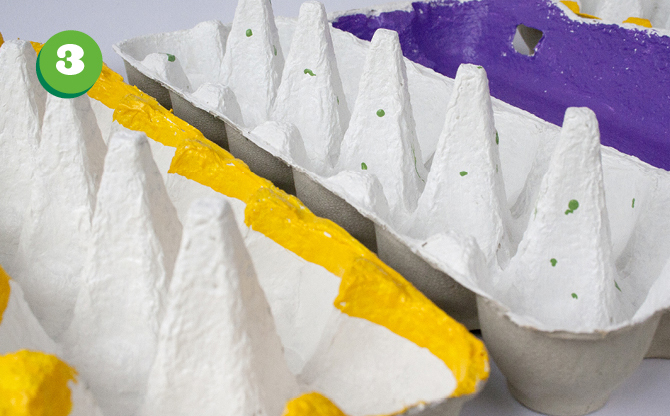 3rd Let the boxes dry. Because the box is so porous, it may take a while for it to dry.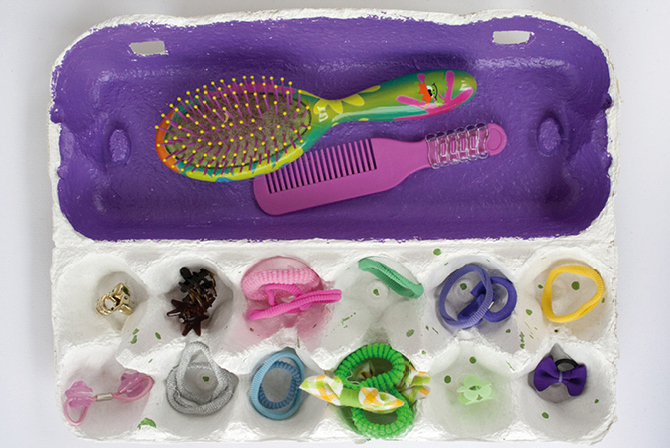 Ready for sorting of hair bands ...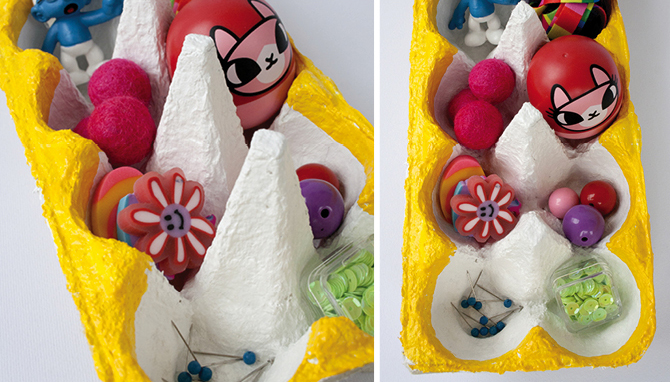 ... Or small items. Orderliness - more crafts coming on Friday!
Craft Company

That tweaking is fun but it can sometimes cumbersome to figure out what to do. This page will Crafts Company regularly provide you with inspiring, fun and not too difficult puzzles. Crafts Company is comprised of Freya, who is 9 years old, and Freya's mother Karin, who is in his prime.

Many parents like to do crafts with theirchildren but They find it hard to know where to start. Our aim is to show fun and easy crafts for parents and kids That does not Require too much knowledge, equipment or time. We are Freya, 8 years old, and Freya's mum Karin.