Party time - Ornaments Part 2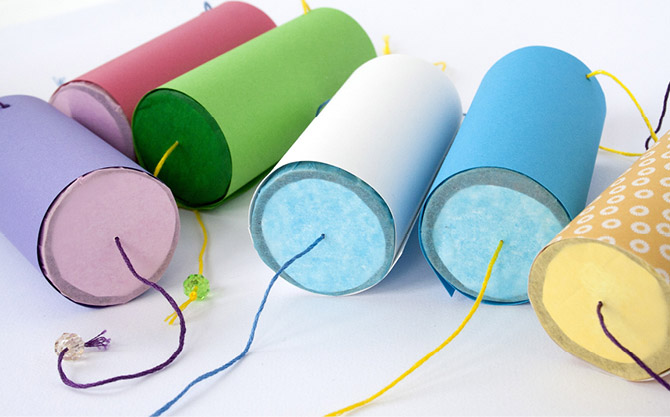 Here are some last party tips. We begin with their own confetti bombs!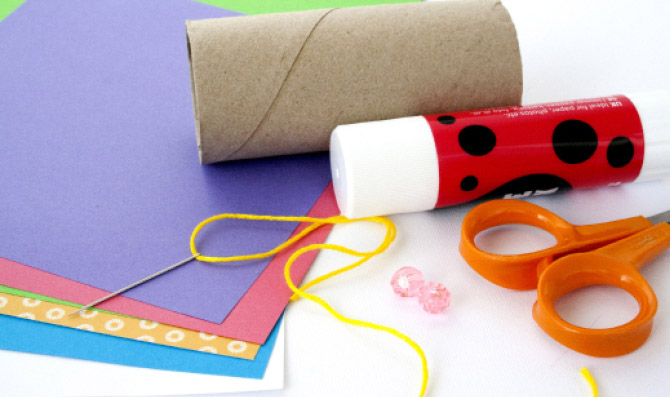 You need toilet rolls, colored paper, yarn, scissors, needle, beads and glue. You also need a bit heavier white paper, tissue paper, toothpicks and confetti.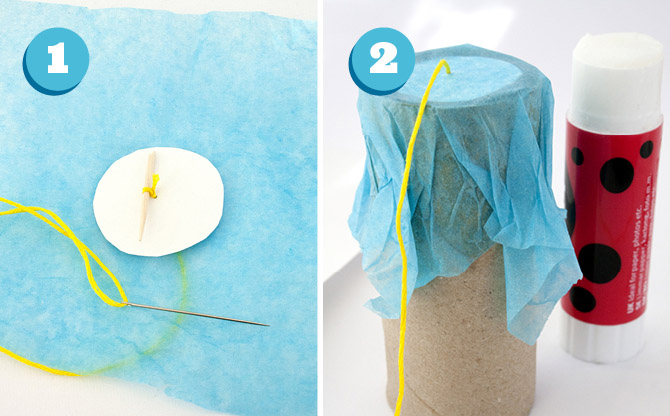 1. Cut a circle in the white, slightly heavier paper. The circle should be slightly smaller than the bottom of toarullen. Stick it on a piece of tissue paper. Stick a piece of toothpick at one end of the yarn and thread yarn through the piece of paper. 2nd Glue the tissue on toarullen with the white paper inside. This will be a handle to our bombs.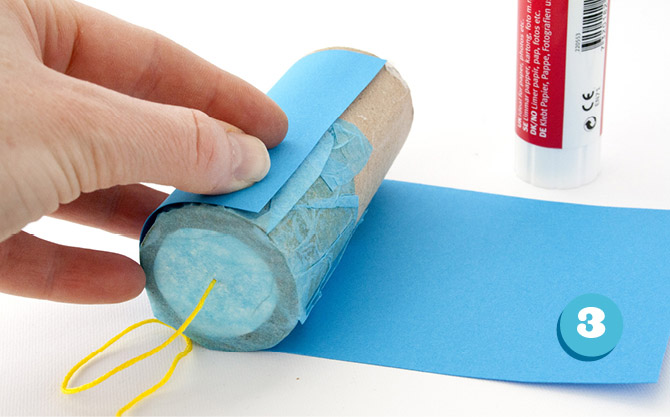 3rd Cover the roll with colored paper.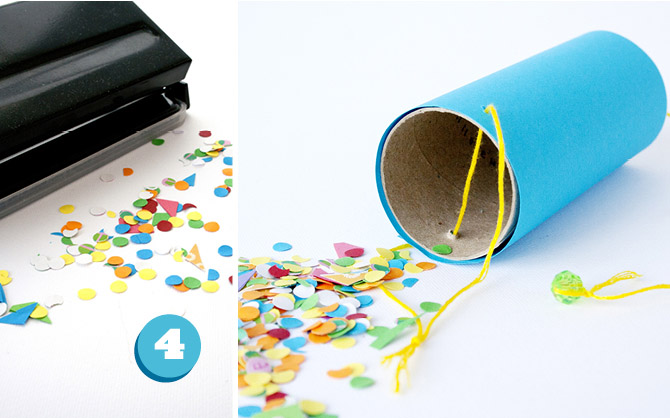 4. Now roll filled with confetti. You can certainly buy confetti but we have made our own with the help of a punch. Attach a piece of yarn in the upper toarullen, suspension, and fill them with confetti. Then it's just to hang out!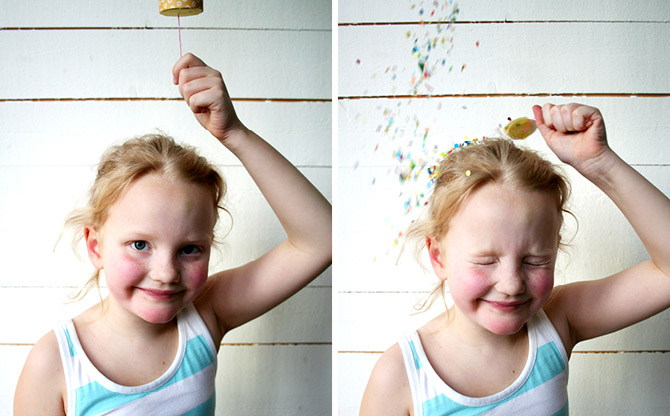 Klara - Finished - pull!
5th We have not grown tired of flags. Those of you who follow us have probably seen our invitations , cake plate and candy bags .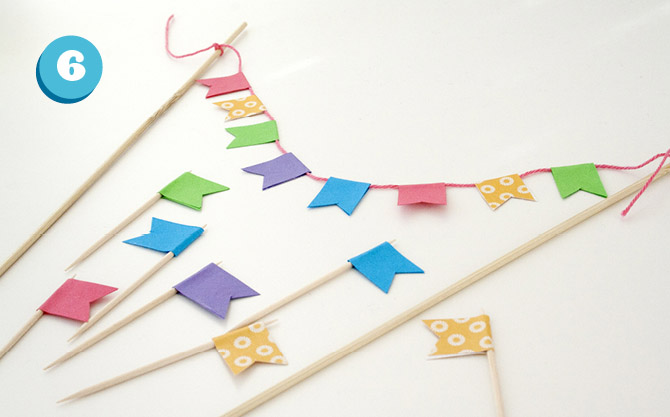 6. This time, it was a garland for the cake and småflaggor to other pastries!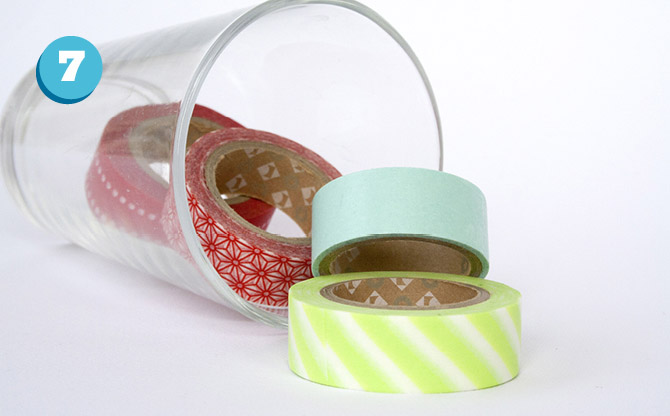 7. Problems with keeping track of their glass, we solve the washitejp.
8. We have printed the letters that we use as a template. Everyone gets their own character!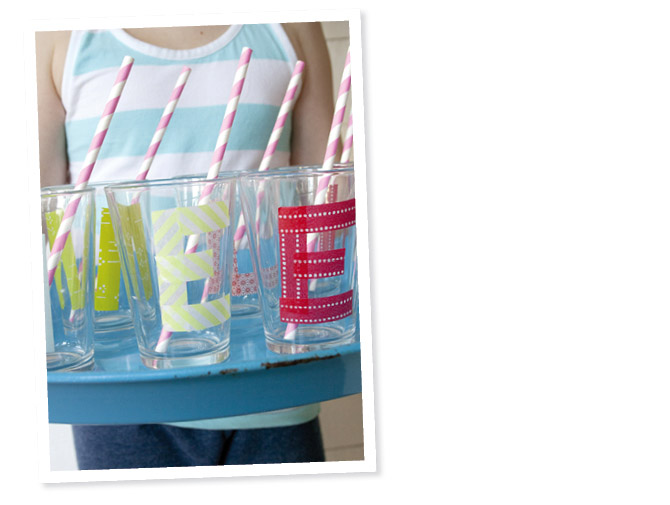 Then it's ready to go to set the table!
Craft Company

That tweaking is fun but it can sometimes cumbersome to figure out what to do. This page will Crafts Company regularly provide you with inspiring, fun and not too difficult puzzles. Crafts Company is comprised of Freya, who is 9 years old, and Freya's mother Karin, who is in his prime.

Many parents like to do crafts with theirchildren but They find it hard to know where to start. Our aim is to show fun and easy crafts for parents and kids That does not Require too much knowledge, equipment or time. We are Freya, 8 years old, and Freya's mum Karin.