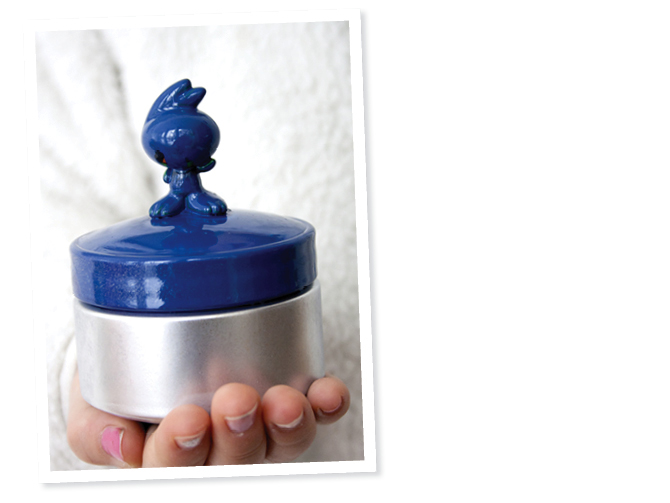 Cans with makeup and face creams are often lavish and it's boring to just throw them away when they are empty. Do as we do - save and paint on them instead!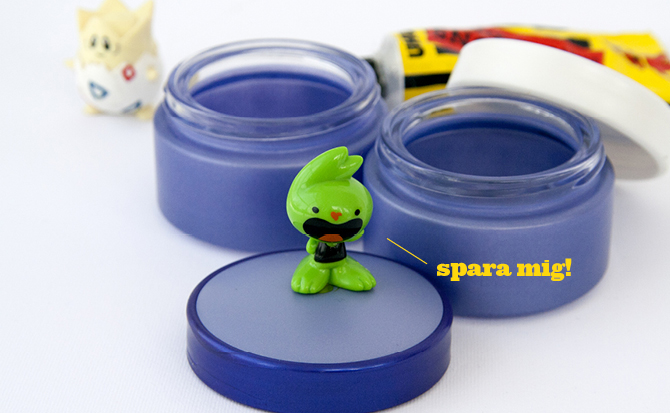 You need to empty and washed makeup jars, toys to decorate with, glue and spray paint.
Check the jars are properly washed before you start. Decorate ago jars with toys or other fun.
1. When the glue has dried, you can begin to spray paint cans. Keep in mind that the color is very difficult to remove so do not spray on surfaces you're afraid of. The paint also smells very strong and the best thing is to stay outdoors when you use it. Read the paint can's instructions before you start. 2nd We have put our pots on a tray lined with newspaper, so it is easy to wear them when they aired clear. Spray thin layers, in a couple of rounds, otherwise there is a risk that the paint flows.
Allow the jars to dry and then they are ready!
Craft Company

That tweaking is fun but it can sometimes cumbersome to figure out what to do. This page will Crafts Company regularly provide you with inspiring, fun and not too difficult puzzles. Crafts Company is comprised of Freya, who is 9 years old, and Freya's mother Karin, who is in his prime.

Many parents like to do crafts with theirchildren but They find it hard to know where to start. Our aim is to show fun and easy crafts for parents and kids That does not Require too much knowledge, equipment or time. We are Freya, 8 years old, and Freya's mum Karin.