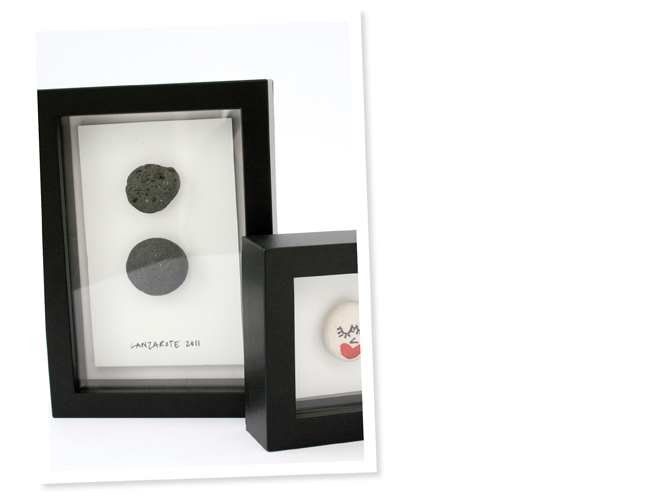 As we told you earlier, we pick often rocks on our travels. Some of them we painted on, see more about it here . Today there will be holiday plaques.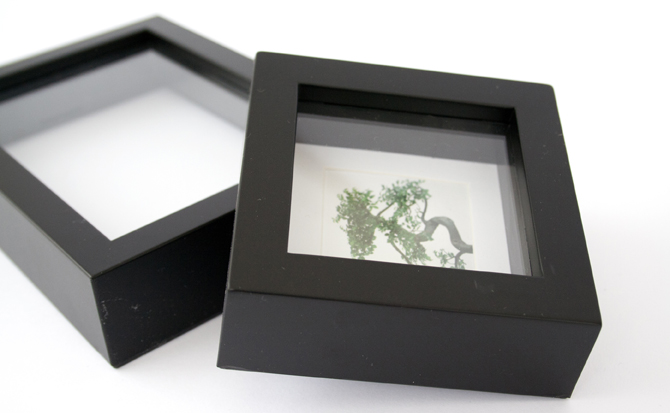 You need deep frames, as these *, paper to use as wallpaper and glue.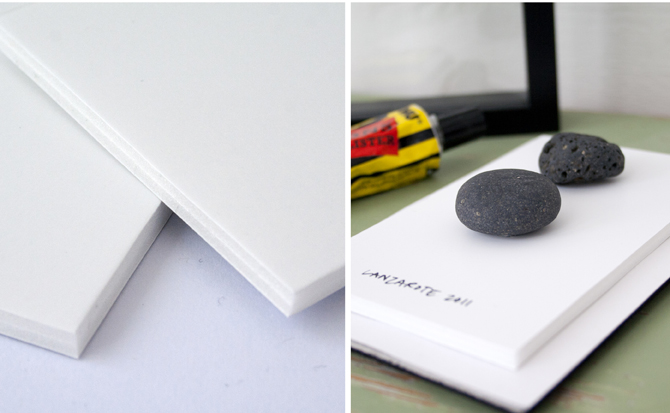 We've done a little different on our paintings, Freya and me. I like to mount my stuff on cutting boards, or panels as they are also known, then you get a good distance.
Freya likes color and pattern and choose instead a cardboard paper with the press.
The principle is the same - cut to a background, paste on a few choice items from the trip and frame. The frames serve several purposes, and we see our resminnen every day and also collects the dust does not in any case.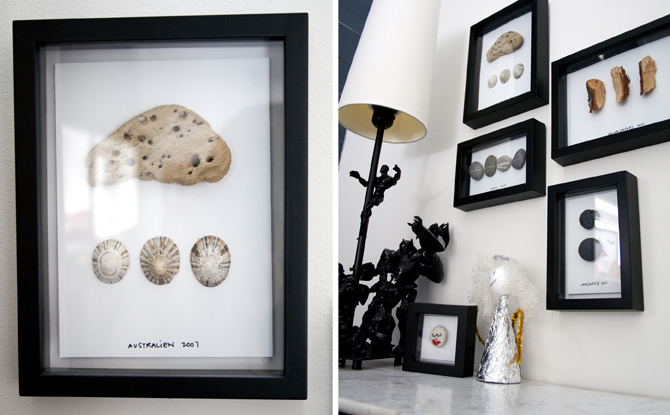 Mom Karen resminnen looks like this.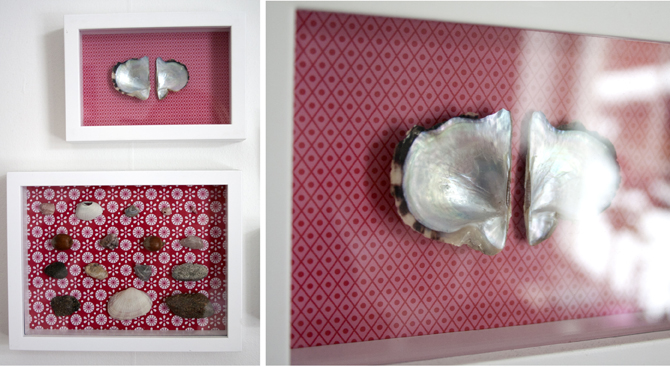 Freya resminnen looks like this! Are not they lovely!
* It seems that Claes Olson has removed these frames out of its range. IKEA has deep frames in their Rib-series . We have not even tried them but think they should work.
Craft Company

That tweaking is fun but it can sometimes cumbersome to figure out what to do. This page will Crafts Company regularly provide you with inspiring, fun and not too difficult puzzles. Crafts Company is comprised of Freya, who is 9 years old, and Freya's mother Karin, who is in his prime.

Many parents like to do crafts with theirchildren but They find it hard to know where to start. Our aim is to show fun and easy crafts for parents and kids That does not Require too much knowledge, equipment or time. We are Freya, 8 years old, and Freya's mum Karin.