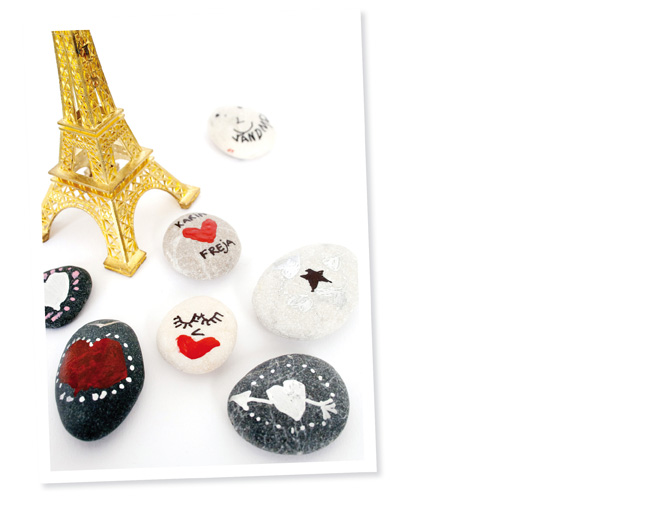 We often pick stones when we are on vacation. The feeling of sitting on a beach and pat on a smooth stone, like something you would like to take home. Inspired by the craftspeople on the web, we currently have decorated some of them and presto, our small stones kinder - surprise and memory in one!
You do beautiful stones, acrylic paint and marker pens which are permanent. We have used the pens in black and silver.
1. Today facilitate instruction reads: painting rocks - preferably on both sides!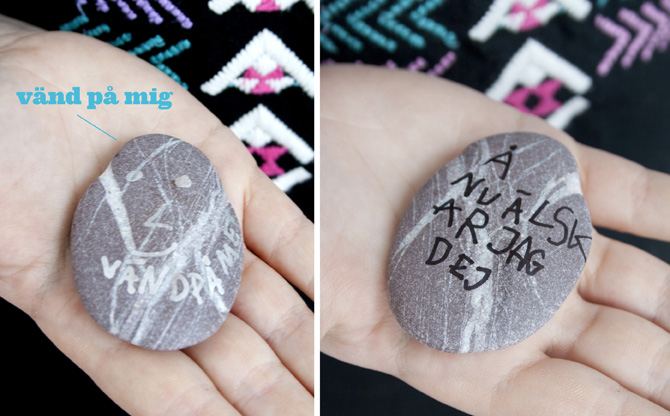 This says "Look at me" and "Oh, now I love you," ...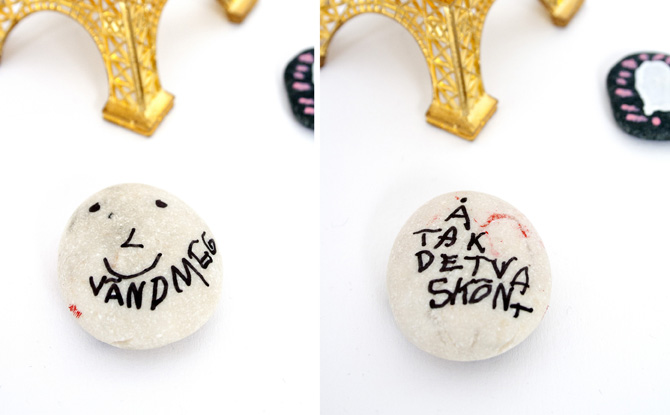 ... And this says "Turn me," "Oh thanks, it was nice."
Certainly they are fine. Maybe someone will have a beautiful stone for Valentine's Day.
Craft Company

That tweaking is fun but it can sometimes cumbersome to figure out what to do. This page will Crafts Company regularly provide you with inspiring, fun and not too difficult puzzles. Crafts Company is comprised of Freya, who is 9 years old, and Freya's mother Karin, who is in his prime.

Many parents like to do crafts with theirchildren but They find it hard to know where to start. Our aim is to show fun and easy crafts for parents and kids That does not Require too much knowledge, equipment or time. We are Freya, 8 years old, and Freya's mum Karin.