Potatoes printed gift wrap
Today there are lots of nice Christmas paper to wrap their gifts in - but in the true spirit Crafts Company are we today pushing your own original gift wrap!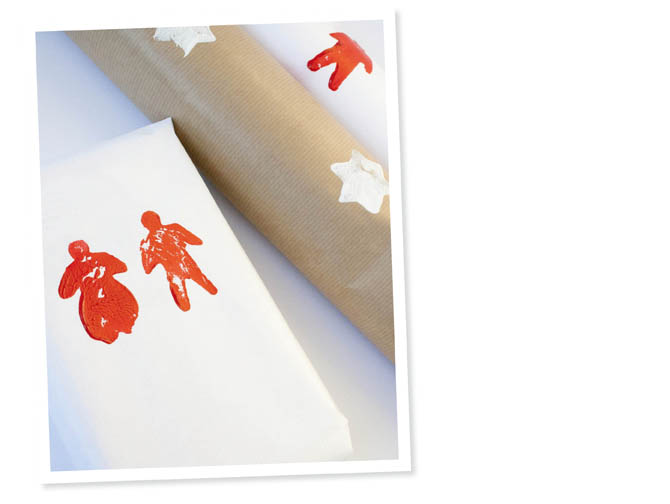 You need solid color wrapping paper, potatoes, color printing with and cookie cutters.
One can of course cut the patterns you want in the potato but an easy way to get nice potato stamps is to use cookie cutters. We have used a bunch of smaller shapes that we like.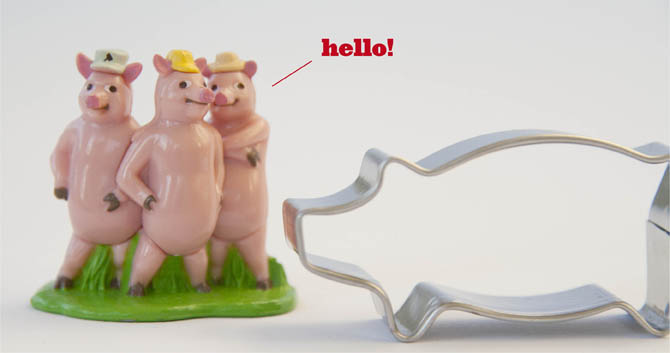 1. Start by dividing the potatoes and push the subject with your cookie cutters. Dry the potatoes on paper towels and then dip in paint.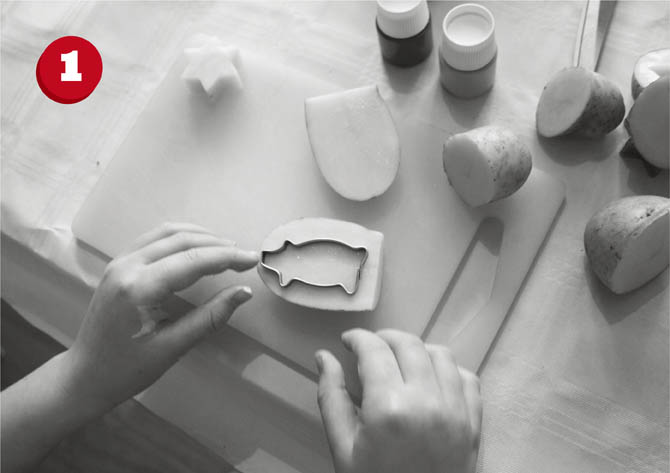 2nd We usually pour paint on paper plates when we print with potatoes but you might as well brush the color of the potato stamp. Be sure to get paint on the stamp surface. For the best and most consistent results you need to fill in with color after each print.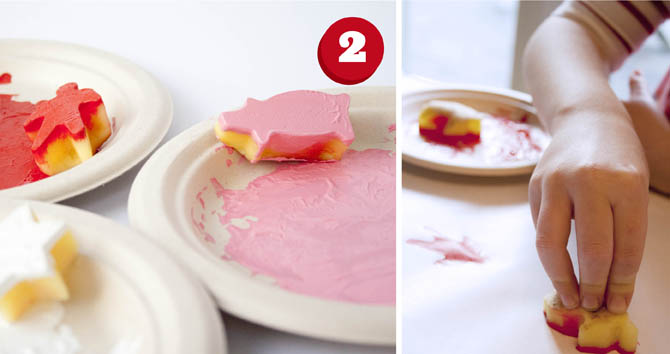 Done! Nicer paper is hard to find, right?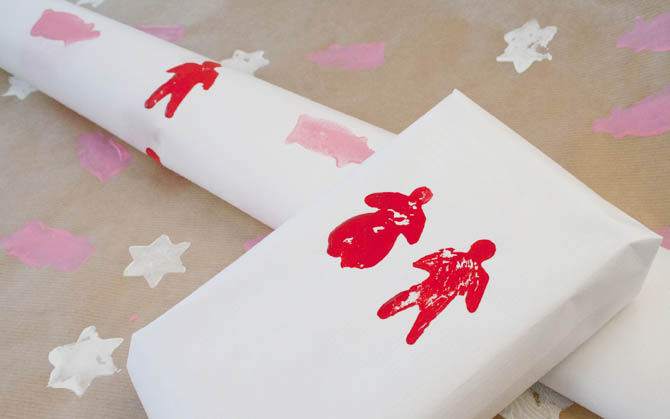 Craft Company

That tweaking is fun but it can sometimes cumbersome to figure out what to do. This page will Crafts Company regularly provide you with inspiring, fun and not too difficult puzzles. Crafts Company is comprised of Freya, who is 9 years old, and Freya's mother Karin, who is in his prime.

Many parents like to do crafts with theirchildren but They find it hard to know where to start. Our aim is to show fun and easy crafts for parents and kids That does not Require too much knowledge, equipment or time. We are Freya, 8 years old, and Freya's mum Karin.