Sugar Sweet potato pressure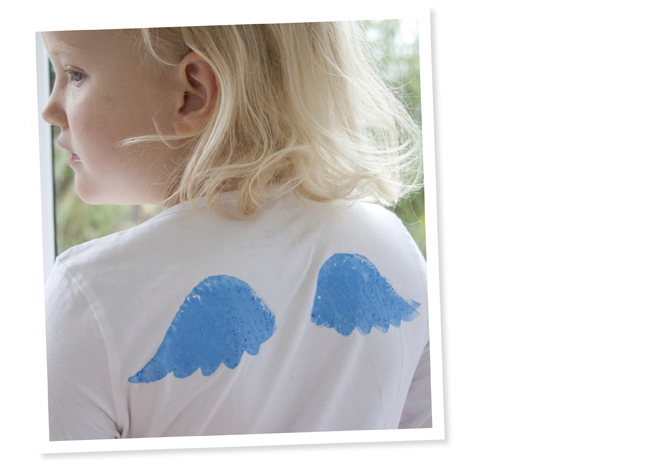 You need shirts pressing, fabric paint, baked potatoes and iron. You may also need a pencil, a knife or a cookie cutter to make patterns.
1. Start by dividing the potatoes lengthwise and wipe with paper. Do you want to make our wings do not hesitate to download our template here . Place the template on the potatoes and trace or draw something of their own!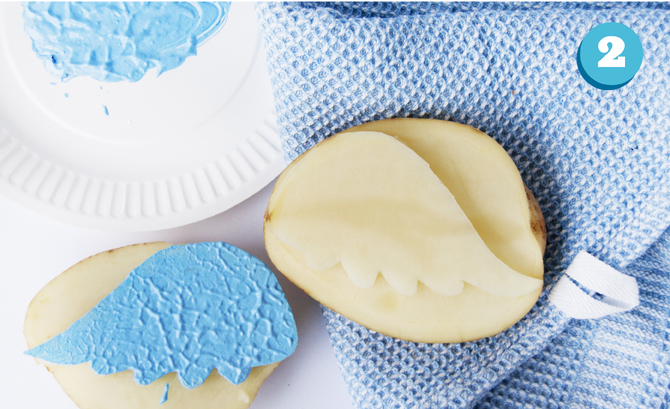 2nd Now it's time to cut after the drawn lines. It can be a bit fiddly and requires that one is accustomed to dealing with knife. Then dry the potatoes with paper towels again.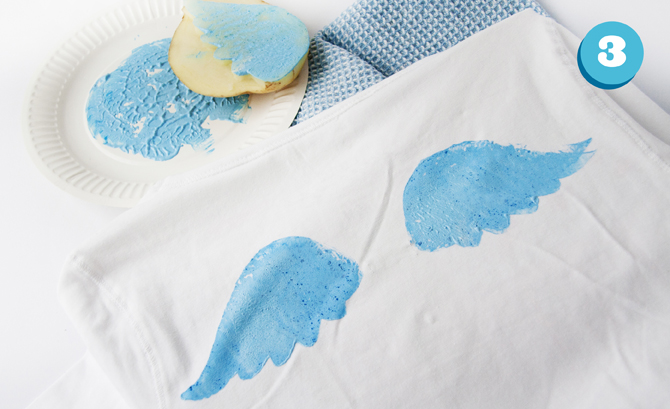 3rd Pick up your shirt now. It might be good to put a newspaper in the shirt, otherwise the color go right through. Dip the potato stamp gently in textile paint or brush on the color of the potatoes. Be sure to get paint on the stamp surface. Then it's just pushing to! For the best and most consistent results you need to fill in with color after each print.
When the pressure has dried paint needs fixed for holding the wash. Read the instructions on the fabric paint you used.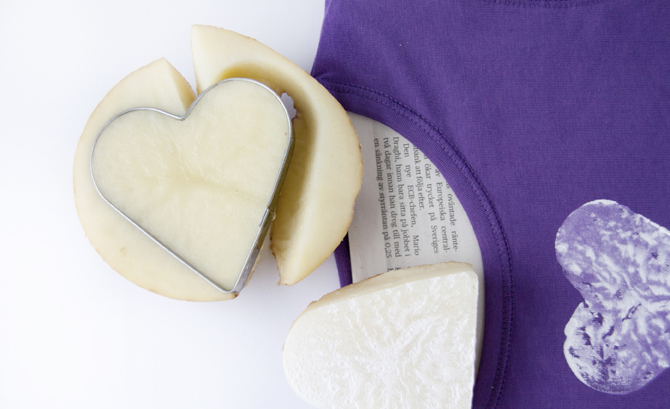 Do you think it is too cumbersome to cut the potatoes into stamps? Let your sweet cookie cutters do the job!
Craft Company

That tweaking is fun but it can sometimes cumbersome to figure out what to do. This page will Crafts Company regularly provide you with inspiring, fun and not too difficult puzzles. Crafts Company is comprised of Freya, who is 9 years old, and Freya's mother Karin, who is in his prime.

Many parents like to do crafts with theirchildren but They find it hard to know where to start. Our aim is to show fun and easy crafts for parents and kids That does not Require too much knowledge, equipment or time. We are Freya, 8 years old, and Freya's mum Karin.