Now it's time for a craft that takes a little longer. By the usual white fling bullets we'll do an amazing planetary system. Are you with me?
You need to fling balls of different sizes, color, foil or anything else to do Jupiter and Uranus rings. You also need string to hang your planets and, if you do not want to make holes through the balls, screw rings.
Start by selecting the fling bullet that will be the planet. Pictures of the planetary system is here . 1. The easiest way to paint fling balls is by first threading them on barbecue sticks, then they ate the balls on all sides and they do not stand off. We painted our planets in a couple innings because we wanted to have different color tints. Our Jupiter, for example, first painted yellow and then the planet has been golden rings. A little fiddly but certainly it will be fine!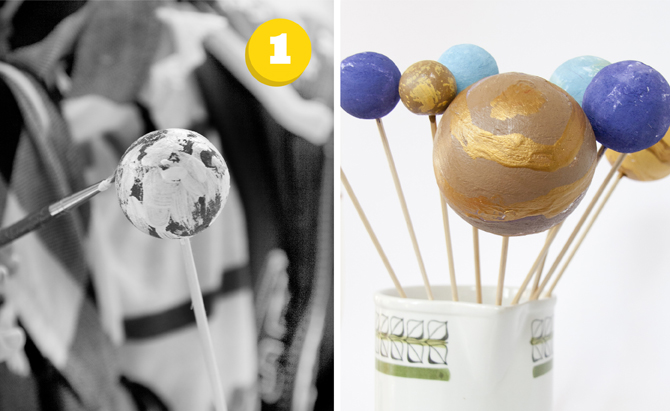 When planets has dried, you can choose to do the rings of Jupiter and Uranus. We have done one of two ways, Jupiter got a cardboard circle as we climbed with aluminum foil while Uranus rings are made of foil clamped together to form a circle.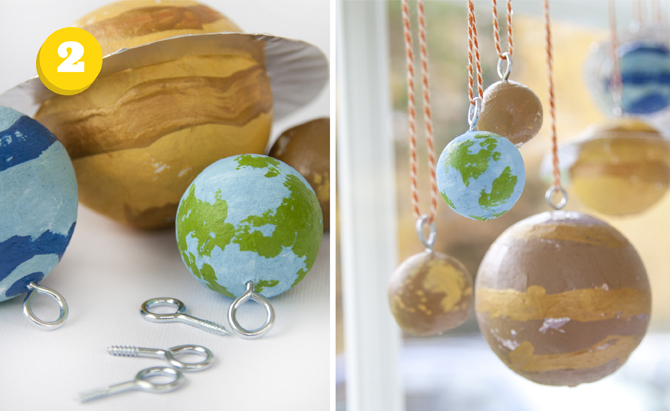 2nd Now it's time to hang up your planets. We have used the small screw rings that are easily screwed into fling balls. There has been no screw rings can, using for example a knitting needle, make a hole straight through fling balls. It requires some strength and patience, but it will go.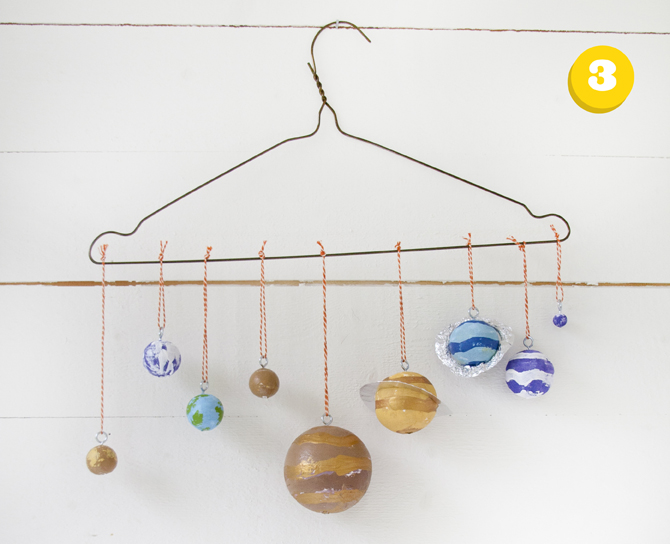 3rd Wood then up planets on strings, hang them up and enjoy your masterpiece!
Hope you had a lovely first week pottering with us. We will be back on Tuesday with more fun things to do together. Happy holidays and welcome back!
Craft Company

That tweaking is fun but it can sometimes cumbersome to figure out what to do. This page will Crafts Company regularly provide you with inspiring, fun and not too difficult puzzles. Crafts Company is comprised of Freya, who is 9 years old, and Freya's mother Karin, who is in his prime.

Many parents like to do crafts with theirchildren but They find it hard to know where to start. Our aim is to show fun and easy crafts for parents and kids That does not Require too much knowledge, equipment or time. We are Freya, 8 years old, and Freya's mum Karin.