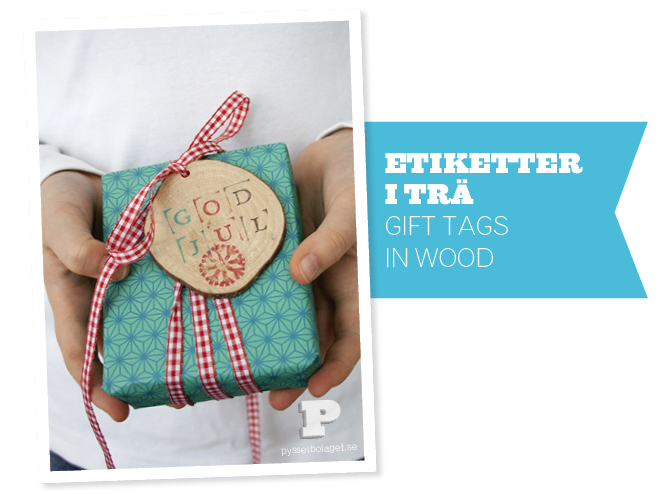 Det närmar sig jul och vi bakar godis och står in paket. I år pyntar vi paketen med presentetiketter i trä som Freja har tryckt små budskap på.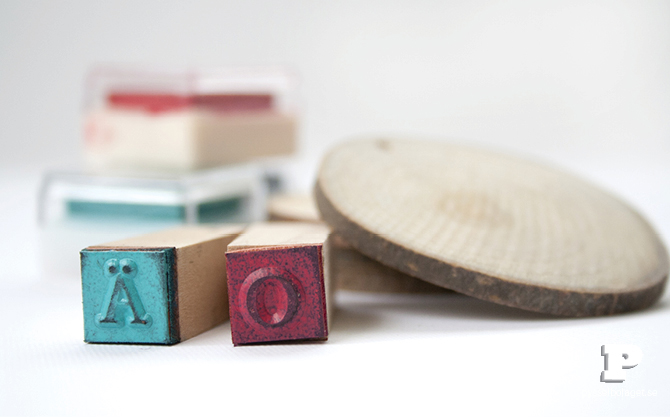 Ni behöver träbrickor, våra är köpta från Creativ Company men ni kan förstås såga till dem själva. Ni behöver också stämplar och stämpeldynor.
1. Det blir en väldigt kort beskrivning den här gången – tryck på träbrickan. Klart!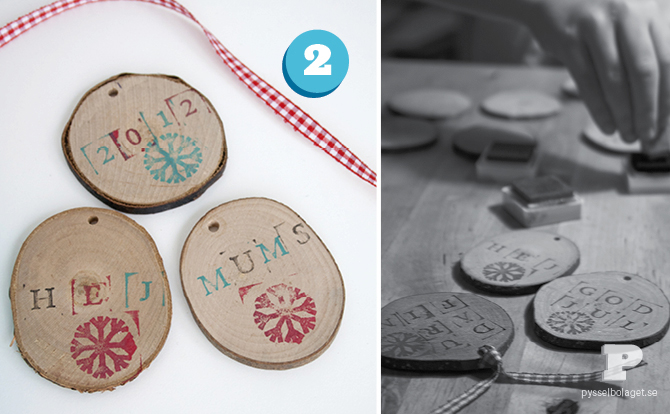 2. Freja har tryck, kanske inte så juliga, budskap på sina etiketter. Mamma Karin väljer sina strider. Etiketterna får dekorera våra paket men kommer säkert även smyga upp i granen. Härligt juligt, eller hur!
Christmas is approaching fast and we're busy making candy and wrapping gifts. This year we decorate our Christmas gifts with wooden gift tags, printed with messages by Freja.
You'll need wooden labels or tags, ours are purchased from Creativ Company. You also need stamps and ink pads.
1. It will be a very brief description this time – print your message on the  wooden label. Done!
2. Freya has printed, maybe not so Christmassy, messages on her labels. I tried to argue but lost the fight. The labels will decorate our Christmas gifts. Some may even end up in the Christmas tree!