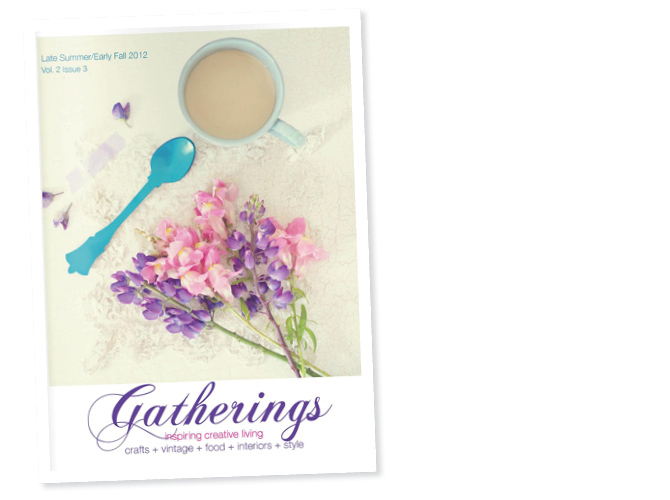 Det är inte bara bloggar som inspirerar på nätet, det finns även flera fantastiska digitala magasin som inspirerar och imponerar. Gatherings Magazine är en av de tidningar som vi följt under en tid. Tidningen drivs av begåvade Heather Spriggs Thompson och vill inspirera till kreativitet inom såväl mat, interiör och pyssel. Alla hennes nummer finns att läsa via issuu men vi vill gärna att ni läser det senaste numret först – vi har nämligen fått bidra till detta vackra nummer.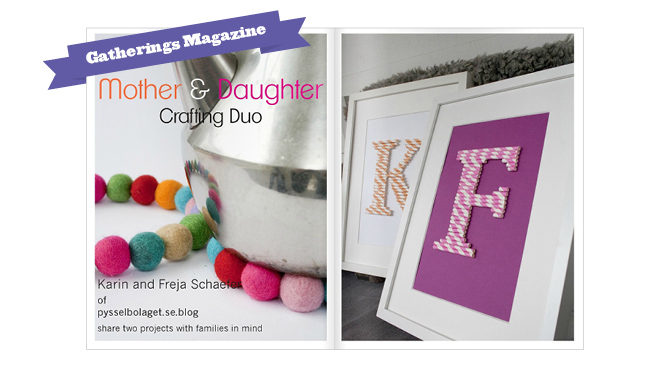 Både pysselbolagets ulliga grytunderlägg och våra sugrörsmonogram är med och vi är otroligt stolta!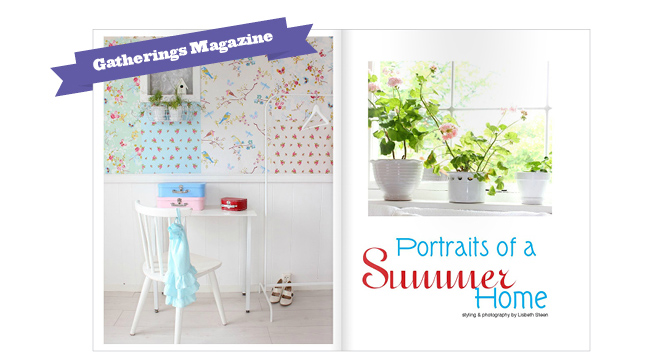 Tidningen är fantastiskt vacker med bilder både på inredning…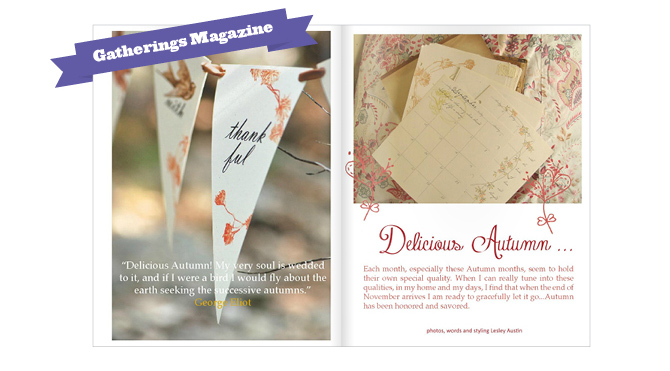 … och mat. Det nya numret finns att läsa här.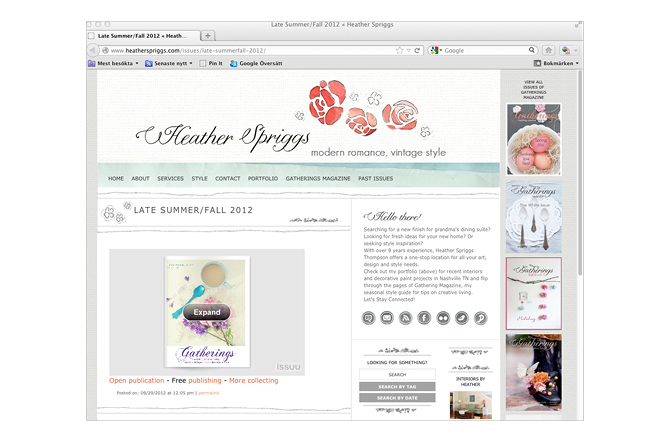 Glöm inte att även läsa de övriga numren. Det är väl värt tiden!
Inspiration online can not only be found in blogs, there are also several amazing digital magazine on the net. Gatherings Magazine is one of the magazines that we have followed for some time. The magazine is run by talented Heather Spriggs Thompson and aims to boost creativity both in food, interiors and crafts. All her magazines are available on issuu.com but we would like you to read  her current issue first – because we are proud contributors to this beautiful number.
Pyssebolagets wool bead trivets and our paper straw monograms are both featured and we are incredibly proud!
 The magazine is fantastic with beautiful images in interior, food and more. You can enjoy the current issue here.
Do not forget to also read the past issues as well. It is well worth the time!
Pysselbolaget

Att pyssla tillsammans är roligt. Här finns enkla roliga pyssel som inte kräver mycket kunskap, utrustning eller tid. Pysselbolaget består av Freja, som är 9 år, och Frejas mamma Karin, som är i sina bästa år. Läs mer om oss här.

-------------

Crafting together is fun. Here you find crafts that do not require a lot of knowledge, equipment or time that both kids and parent will have great fun creating. We are Freja, 9 years old, and Frejas mom Karin who is in her prime and constantly improving.

Copyright

Pysselbolaget samarbetar gärna med andra bloggar och media. Du får låna enstaka bilder till din blogg men ange alltid källa, länka till Pysselbolaget.se och behåll vår märkning på bilderna. Vi tillåter inte användning av hela beskrivningar, länka istället till bloggen. Om du använder våra bilder vänligen skicka ett mejl till: vi(at)pysselbolaget(punkt)se.

Om du vill använda vårt material i kommersiellt syfte vänligen kontakta oss.

-------------

Pysselbolaget loves to collaborate with other blogs and media. You are welcome to use one or two photos, but please always mention the source, link to Pysselbolaget.se and do not remove the watermarks from the pictures. We do not allow unauthorized use of full tutorials/blog posts, link to the blog instead. If you are using a photo for your blog please notify us by e-mail vi(at)pysselbolaget(dot)se.

If you want to use any material commercially contact us prior to use.

search categories