Det finns en rad olika sätt att göra sina egna anteckningsböcker. Idag testar vi att använda öppningsbara bokringar.
Ni behöver bokringar, kartong, papper och en håltång. Ni behöver också det ni vill använda att dekorera med, till exempel fina papper, pennor eller färg.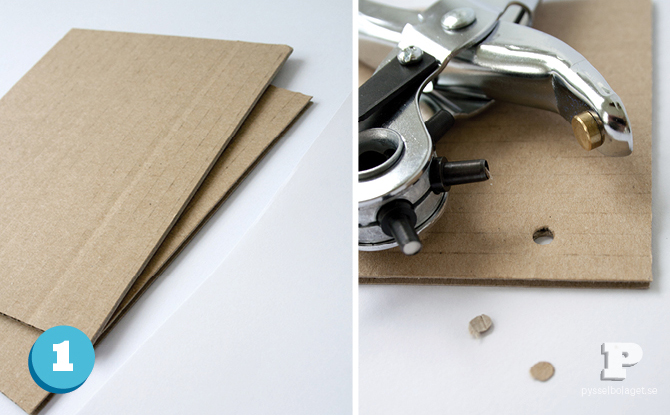 1. Börja med att klippa till kartongbitarna. De ska bli fram och baksida till vår anteckningsbok. Klipp också till de vita sidor som ka bli anteckningssidorna. Gör sedan hål i kanterna för ringarna i kartong och sidor.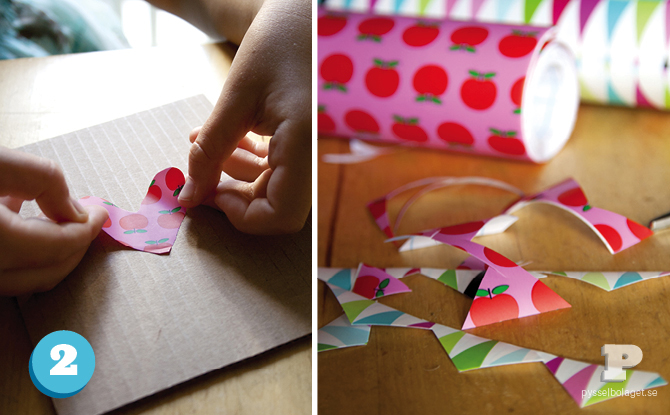 2. Nu är det dags att dekorera framsidan. Vi har hittat fina mönstrade hyllpapper som vi klipper i olika former.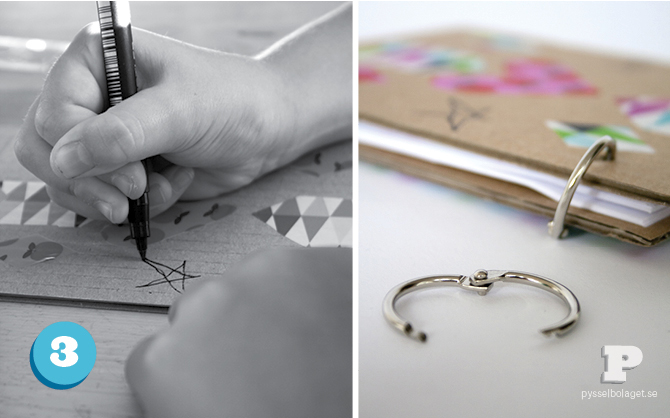 3. När ni är nöjda med dekoren klämmer ni ihop kartong och papper med era bokringar.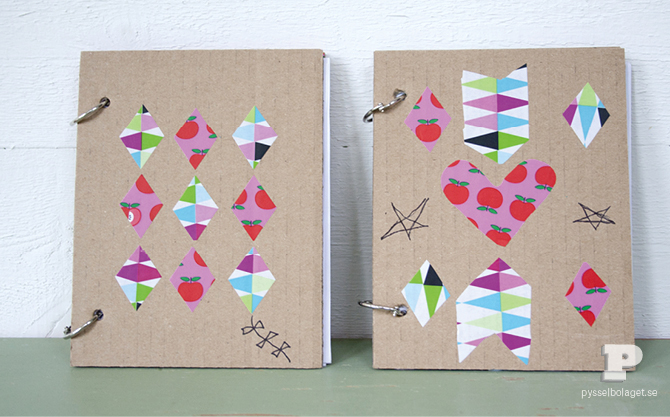 Så här blev våra – visst är de fina!
There are a variety of ways to make your own notebooks. Today we trying out openable book rings.
You need book rings, cardboard paper, regular paper and a hole punch. You also need material to decorate your book with, for example, patterned paper, pens or paint.
1. Start by cutting the cardboard paper. They will be the front and back of your notebook. Also cut to the regular paper in the same size. They will be your notebook pages. Then make the holes for your book rings.
2. Now it's time to decorate the front. We're using pretty shelf paper, cut into different shapes.
3. When you are happy with the decoration, simply pinch your papers up with the book rings.
This is how our turned our – lovely, aren't they!