En nyhet för hösten är att vi tänker recensera pysselböcker. Varför – för att det finns så många fina böcker att inspireras av! Vi ska försöka få till en bra blandning av svensk och utländsk och vi vill gärna höra om ni har några önskemål. Vi börjar med dessa två!
Alla balla kalas är en av de bästa kalasböcker vi sett. Den är skriven av Ann Söderlund, Christina Breeze Le Guellaff och Isabelle McAllister och innehåller mängder med idéer och "gör-det-själv" tips.
Boken är indelad i olika roliga kalasteman och man blir sugen på att testa alla. Vi vill till exempel genast ha ett sjöjunfrukalas, ett cirkuskalas och ett sportkalas.
Till varje tema finns förslag på tävlingar, mat, dukning och till och med kostymer. Underbart! Dessutom känns idéerna genomförbara – man behöver inte vara någon pysselexpert och man vet att man kommer stå högt i kurs hos kalasbarnen.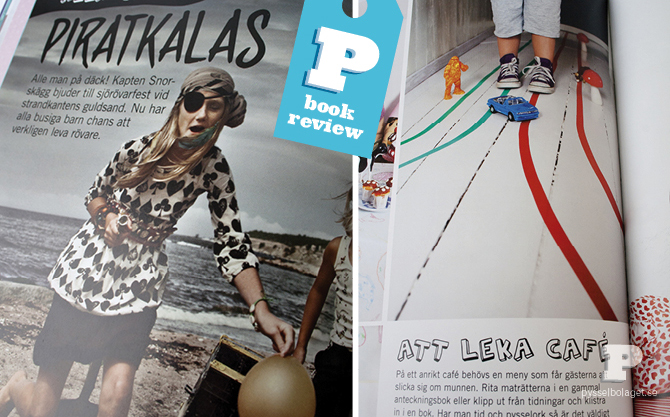 Boken har genomgående underbara bilder och den är väldigt inspirerande. Tyvärr finns boken bara på svenska och den säljs enbart på ICA. Synd, tycker vi och hoppas på att se den både översatt till engelska och till försäljning i vanliga bokhandeln.
One of the news for this fall is our book reviews on craft books. Why? Because there are so many great craft books to be inspire by! We'll try to get a good mix of Swedish and foreign, and we'd love to hear if you have any requests. We start with these two!
Alla balla kalas is one of the best birthday party books we've ever seen. It is written by Ann Söderlund, Christina Breeze Le Guellaff and Isabelle McAllister and contains tons of ideas and "do-it-yourself" tips.
The book is divided into different fun party themes and we really want to try them all. We would, for example, love to have a mermaid party, a circus party and a sports party.
Each theme comes with ideas for contests, food, table settings and even costumes. Wonderful! All of the ideas seems doable – one need not be a craft expert and you know you will be popular with the kids at the birthday party.
The book has wonderful pictures and it is very inspiring. Unfortunately the book is in Swedish and it's sold exclusively at ICA. We think it's a shame and hope to see it, both translated into English and sold in regular bookstores.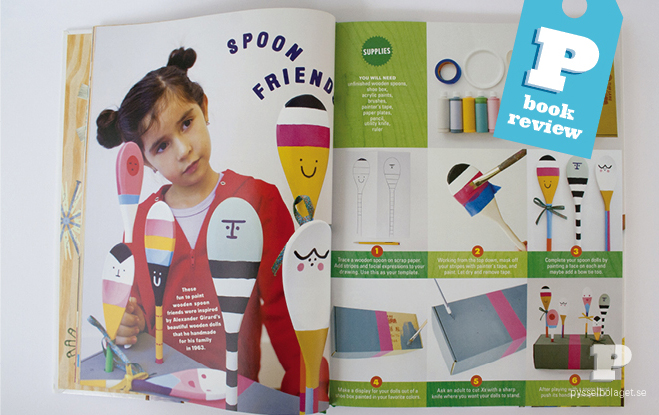 Kid made modern av Todd Oldham är en annorlunda pysselbok, inspirerade av kända formgivare och med ett unikt formspråk. Boken innehåller 52 färgsprakande projekt, ofta gjorda av återvunna eller billiga material. Kolla in dessa fantastiska "spoon friends". Visst blir man glad!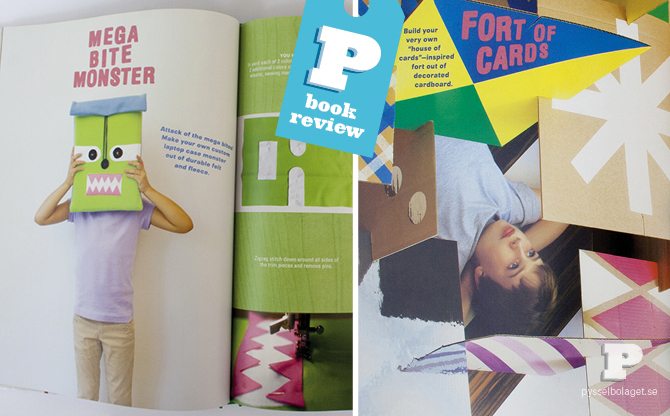 Eller varför inte göra ett laptopfodral i filt eller ett pussel av kartongbitar. Många av projekten är stora tar nog en stund att göra men de är mycket, mycket inspirerande. Att de dessutom använder sig av enkla material och sånt man har hemma är ett stort charmigt plus.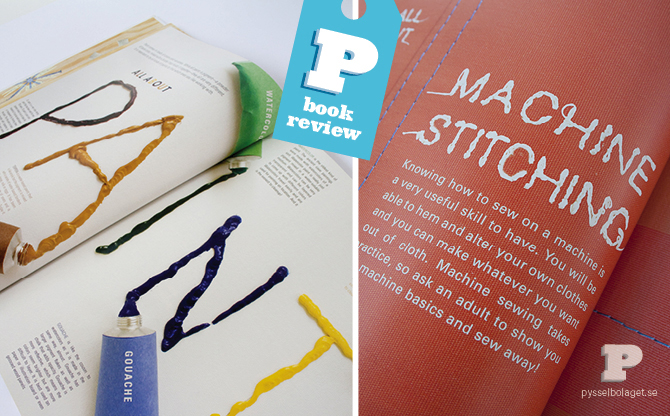 Boken är på engelska och den har tydliga beskrivningar till alla pyssel. Den innehåller också faktatexter om material och också om de formgivare man inspirerats av. Se och läs mer på deras hemsida.
Kid Made Modern by Todd Oldham is a different craft book, inspired by famous designers and with a unique design language. The book contains 52 colorful projects, often made from recycled or inexpensive materials. Check out these great "spoon friends". Makes you happy, don't they!
Why not make a laptop case in felt or a cardboard puzzle. Many of the projects are big and will probably take a while to do but they are very, very inspiring. The fact that they make use of simple materials and stuff you have at home is a big charming plus.
The book is in English and it has easy descriptions of all projekts. It also contains facts on materials and also on the designers. See and read more on their website.